15 Powerful Affiliate Marketing Tools
One of the very effective and rewarding ways to make money online is affiliate marketing. If you've seen my income reports, you know how I make most of my money doing it.
A few tools help increase affiliate sales and make things like managing affiliate links much easier. Using the right tools (with some smart work) will help you get better conversion rates with minimum effort.
In this article, I'm sharing some of the must-have affiliate marketing tools to make more money online.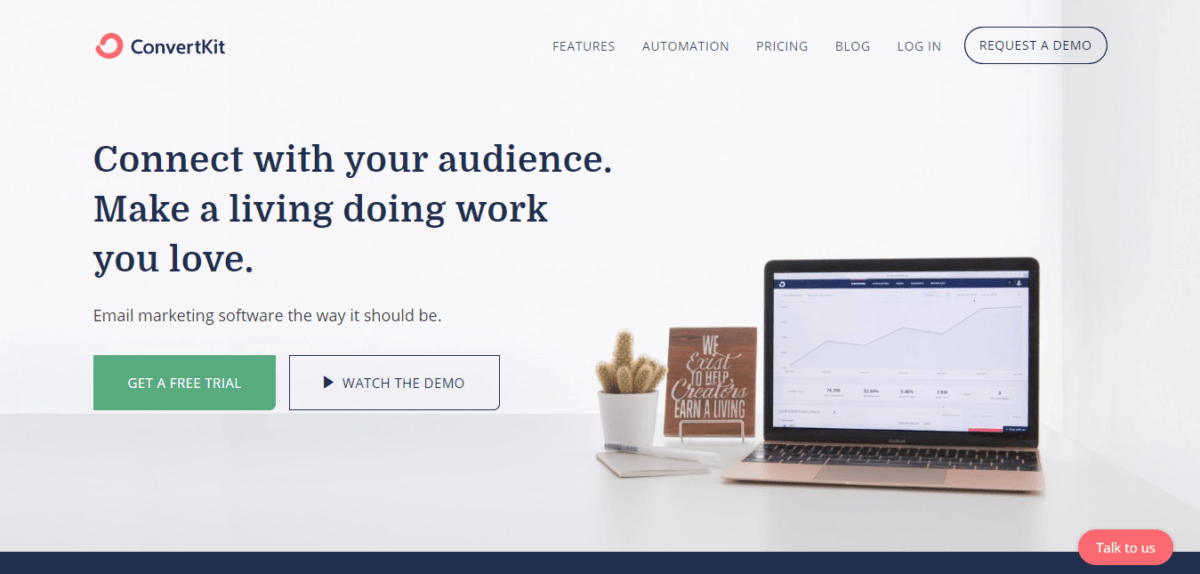 Convertkit is a powerful email marketing software. Especially for affiliate bloggers. What makes ConvertKit a super useful tool is its segmentation and drip automation features.
As an affiliate marketer, you want to create a connection with your readers, listeners, and viewers. The more you build trust by reaching out to them makes it easier for you to sell. ConvertKit is easy to get started and has amazing deliverability.
ConvertKit will help you deliver your emails to your subscribers and create an affiliate-sales funnel. Doing so will soon let you generate revenue on an automated and recurring cycle.
Furthermore, you can segment different subscribers according to their interests. After you have set that, you can create or pick one of the given workflow sequences to send different emails periodically. It's that easy and equally powerful to use.
If you haven't started an email list yet, check the step-by-step guide to starting an email list.
Internal linking is a great opportunity to increase your SEO traffic. And SEO traffic is the highest converting traffic for the biggest affiliate marketing blogs.
LinkWhisper is a WordPress plugin that automates the internal linking process for your WordPress blog. It has a smart A.I. feature called Link Suggestions, which suggests the relevant internal links to add to your blog post.
With LinkWhisper, you can:
Automatically link keywords across your blog posts.
Add internal links without editing old blog posts.
Extract keywords from Google Search Console and add interlinks to keywords you're already ranking for.
It's a WordPress plugin you think you won't need. But once you start using it, it becomes absolutely indispensable.
One of the few plugins out there that every affiliate marketer should try is ThirstyAffiliates. It is an affiliate link management and cloaking tool. 
Personally, I love ThristyAffiliates and have been using it for 3 years.
ThirstyAffiliates lets you cloak your affiliate links to brand it under your domain name. This helps to protect you from link theft and affiliate id removal. Read this for more details on link cloaking.
Apart from that, it stores the link data (name and affiliate link), so you won't have to worry about finding and copy/paste the links over and over again.
ThirstyAffiliates has other extra features like automatic linking, backup, import/export, rell="nofollow" tag, and redirects selection, making it even more helpful.
The best part, you can automatically add the affiliate links to old blog posts with a single click. And automatically add an affiliate link to the product every time you mention a product keyword. (You can define how many links to add per post)
Discount codes and coupons have always helped to generate more sales. Affiliate Coupons is a WordPress plugin that will allow you to create attractive coupons in minutes.
The Affiliate Coupons will help you increase click-through rates and impressions by displaying attractive "custom" coupons in any area of your blog. You can easily create different looking and types of display coupons to promote any kind of affiliate product.
This helps you erase the dependency on generic ad banners most of the affiliate programs provide and increase clicks. Here's a step-by-step tutorial for you to use this plugin.
Discover Affiliate Coupons plugin
Banner ads work great. Not only for AdSense and other CPM network users but also for affiliates.
Advanced Ads is a WordPress plugin that will help you insert different types of ads on your blog. It is so powerful that you can insert and display ads anywhere across your website and blog.
You may insert them above content, below content, in the header, or in the footer. The best part is it has a feature called "ad wizard," which helps new users to publish ads step by step.
You can display image ads, rich content (text with images), AdSense ads, and dummy ads using this plugin. For more control over your revenue, you can also track impressions, clicks, and conversions.
Advanced Ads also come with A/B testing. Testing multiple ad formats and types will show you what works and, of course, what doesn't. Read Advanced Ads Review and AdSense tutorial here.
Landing pages are essential for digital marketers. Not only it makes it easier to keep your visitors focused, but you'll be able to positively convince them to take action.
Unbounce is a tool you'll want to stick with. It is a drag-and-drop page builder built for creating high-converting landing pages. For a seasoned marketer, it is very reliable because it receives improvement based on what currently working in digital marketing today.
Unbounce has a number of templates out of which you can choose the one which suits your needs. If you are promoting an eBook, you can choose a template that's already conversion optimized for selling it. All you'll need to do is fill and edit it.
It makes it faster and easier to get your affiliate product or lead incentive in front of your visitors. There will be a higher chance they will optin or click the purchase button if you send them to a dedicated landing page.
Unbounce is free to get started, and BforBloggers readers get an extra 25% off on every plan with this Unbounce Coupon.
One of the most powerful lead generation plugins you'll use these days is Thrive Leads. It has everything you need to convert your visitors into subscribers.
With Thrive Leads, you will be able to create:
Inline optin forms
Slideins
Ribbon bars
and many more types of optin forms. Whether you are a pro or a beginner, you'll love how powerful and conversion-focused this plugin is.
Some of the targeting options include exit intent, scroll intent, and smart exit. It also allows you to create content upgrades and lead magnet optin forms. You can also send multiple lead magnets using Thrive leads easily.
Thrive Leads integrates with ConvertKit and other popular email marketing services. You won't have to worry or install any other plugin for your whole lead generation process once you start using Thrive Leads.
Social media should not be ignored. If you've got a following, you can choose to monetize it as well. Publishing and posting affiliate promotions on your social media accounts can result in more clicks and conversions.
MissingLettr a complete social media management tool.
It's built for improving the social media presence of small businesses and bloggers. It allows you to connect and manage Twitter, Facebook, Instagram, LinkedIn accounts.
With MissingLettr, you'll be able to:
Schedule posts
Discover popular content
Curate content from multiple sources and automate publishing on social media feeds.
Automatic DM in Twitter
Schedule and post directly on Instagram
Find Pinterest groups and hashtags and schedule pins.
It also collects and shows your analytics data. You can analyze what content is more engaging, schedule black Friday promotions, and improve your social media campaigns using MissingLettr.
Here are the best social media automation tools for bloggers.
By generating more search traffic, you'll be able to make more sales. Because more people visiting your websites means better the chances of you converting them.
KWFinder lets you find the long tail and high volume keywords quickly. It is damn simple to use to save time and gather much more information about what keywords you should target.
It also has a SERP checker along with the keyword research tool, which makes it even more useful. You can check the blog posts which are already ranking for any keyword you search.
It will also show the backlinks, social shares, estimated visits, and domain authority for the already ranking blog posts for the keyword you search for. I would suggest you use it before you write a review post so that you what the chances are for you to rank and how much you'll have to put effort into writing a good copy.
The best part, KWFinder has a limited but free version too.
Online courses can result in double affiliate conversions. 

Teachable is a tool that allows you to create digital courses and sell them online. You can choose to sell the course for a price or give it for free. It has all the features you'll want to kick start your courses.
It will help you create multiple courses and different landing pages for them. You can host an unlimited number of videos across all your courses.  It has a drag-and-drop page builder to help you out. Sales pages come with them, so you don't have to think or worry about creating one.
Teachable courses are mobile-friendly, so your students can browse them on any device.
You can integrate it with popular email marketing services so that all students who buy your courses go to an email list. That's how you retain them. You can manage payments using its own checkout software and integrate it with PayPal, Stripe, and credit cards.
Including and promoting your affiliate products inside your courses is an amazing way to increase sales without any extra traffic.
If you optimize your blog for both on-page and off-page SEO, you can generate free traffic from Google. SEMrush is an SEO tool that allows you to analyze your website, blog pages, and overall SEO optimization you've done.
Using it, you can:
Keep an eye on SEO errors.
Perform SEO audits
Check your competitors' website.
Check your and your competitors' backlinks.
Find LSI keywords
SEMrush is a powerful tool if you are using Google Ads. It shows how paid traffic is performing for a particular site and how valuable the keyword is to target for generating paid traffic. By doing so, you can calculate if affiliate commissions will be making you profit if you start ad campaigns or not.
If you use it on a regular basis, follow the suggestion of reports and correct the errors it shows, you'll be able to generate more search traffic. This will again create a high chance of conversion and sales of affiliate products you promote. Read SEMrush review.
The stencil is a free tool to help you create impressive and highly-shareable images. As a blogger, you should know original images are a vital part of your content.
Affiliate banners are usually so generic that people often don't see those ad banners. A working solution for this is creating original and custom affiliate banners.
Using Stencil, you can create ad banners of multiple sizes to promote any product you want. It is very easy and simple to create images using its drag and drop editor.
You can also add icons and stock images. Every icon and image in the stencil is royalty-free. It has a free plan that is enough to get started and make more money than before.
Learn how to create graphics using Stencil.
PushEngage is a not-so-popular tool that helps you build a community of your subscribers. Without any email list building.
It prompts a user to subscribe to a website via push notifications. A new notification would appear in front of your website as soon as you activate PushEngage.
By subscribing to push notifications, your visitor would be notified of new events and updates you send to them via PushEngage.
It works on Chrome, Safari, Firefox, and mobile android browsers. It is free for 2500 subscribers, enough for you to get used to it.
They do have a WordPress plugin as well. Every time you publish a post, you won't have to leave your dashboard. PushEngage would automatically send push notifications to all your subscribers. Or you can create a segment of subscribers to promote specific products in specific categories.
Read PushEngage Review.
Schema is what helps Google and other search engines to better understand your content. They result in appearing rich snippets in search results. Here's how it looks:
Schema Pro is a WordPress plugin that helps you add schema markup in your blog posts. It's completely automatic once you activate it.
After activation, you'll be able to add rich snippets markup as well. In selected posts such as affiliate product reviews, this can be highly profitable for you. Showing star rating below post links in SERPs can result in more click-throughs.
You may also want to check this detailed tutorial for adding schema markup in WordPress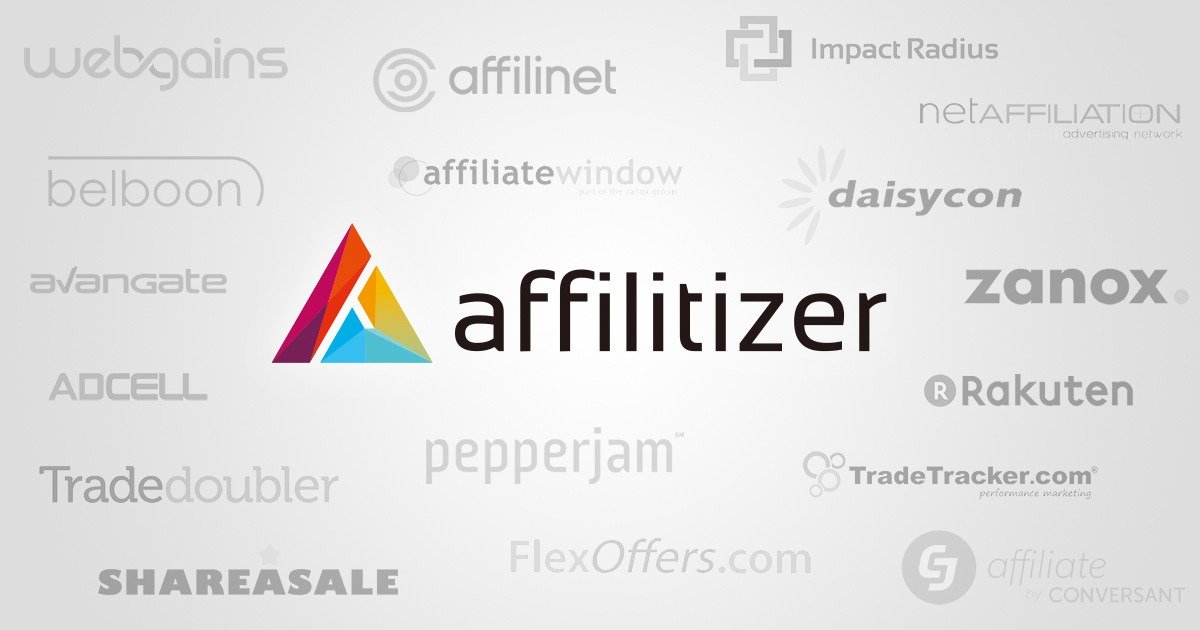 Want a chrome extension that can show you affiliate networks and marketplaces for a term you search? Right in the Google search results?
Let the Affilitizer in.
It a free chrome extension and probably a reliving tool for affiliate marketers. It makes finding new affiliate programs easy.
You search a term on Google, and Affilitizer will show you if the product, SaaS, or service is having an affiliate program or not. If there is, then it will also show where you can join them.
It saves a lot of time. Read more about Affilitizer and how it works.
That's all. These were the best tools for affiliate marketers. Using them, you can start being more productive, gather more traffic, convert your visitors and make more money.
You should also check the 10 smart affiliate marketing strategies. Here are a few other articles you'd like to read:
Let me know which tools are you using to increase your affiliate income.