10 Best AI Text Summarizer Tools
We have long talked about producing texts with more ease and in fewer time thanks to artificial intelligence. But it turns out, AI can also help you read and comprehend texts faster.
If you want to save time reading a long and complicated piece of content, there are AI summarizers that will give you a synthesized version of it.
On the other hand, you can also produce a summary of your own content to promote your point and grab the reader's attention in just a matter of seconds.
Here, in this list of the best AI summarizers you'll see plenty of options for both needs.
Let's jump right onto it.
Best AI Summarizing Tools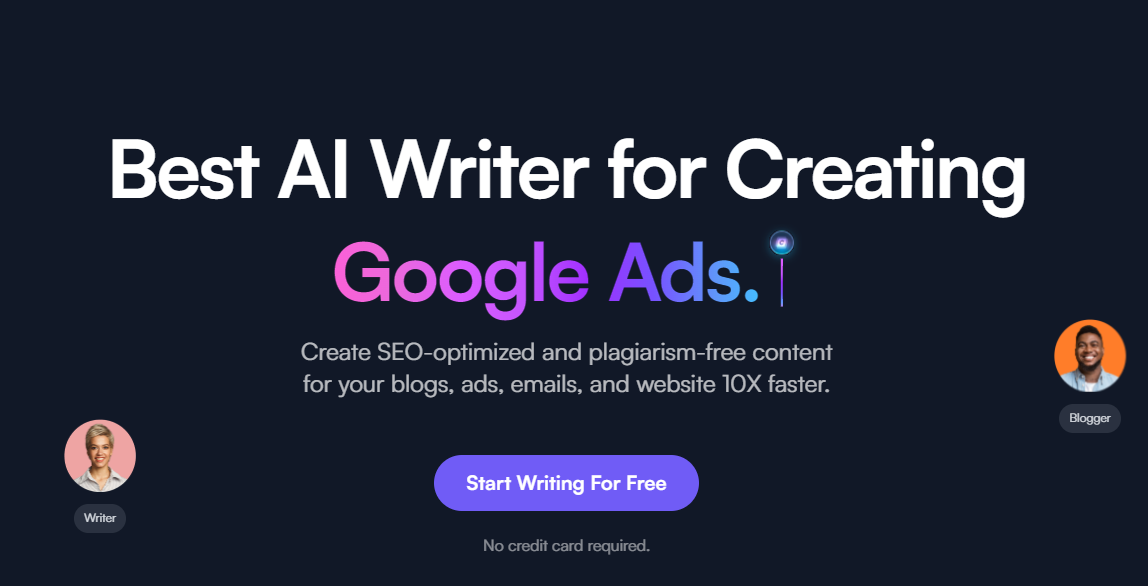 Writesonic is an AI writer, paraphrasing tool and summarizer that was launched in 2020 and it was quickly acclaimed. They offer GPT-4 and GPT-4+ in their highest plans.
Writesonic is currently developing new juicy features such as research mode and workflows. They also have other handy features such as their 1-click WordPress export.
Features
Expand, paraphrase, summarize and rewrite.
More than 70 templates.
Zapier and Surfer SEO integrations.
Supports more than 25 languages.
Pricing
They have incredibly flexible plans which vary not only according to number of words but also quality.
Free trial: write up to 2,500 words.
Long-form: $12.67 per month. Write up to 19,000 words and access bulk processing, research mode and more.
Custom plan: unlimited words and users, plus custom AI development.
Paraphraser is an AI writing tool with features such as article rewriter, plagiarism checker and text summarizer.
Upload a file or insert a text, select the length of the output and language and you'll have your summarized text in no time. You can also toggle other features by selecting show bullets, the best line and ranked base.
Features
Choose the length of your summarized text.
Supports multiple languages.
Available on the Play Store and App Store.
Pricing
Its summarizer is completely free, however, if you want to access all of Paraphraser's features, you'll have to pay.
All their plans include the same features and vary only according to their validity in time:
Weekly: $7 per week.
Monthly: $20 per month.
Yearly: $12.5 per year.
If you'd like to access the API, you'll have to pay for a separate plan which costs $20 per month or $150 per year.
We can't talk about AI, of course, without talking about Jasper.
Jasper is probably the most complete AI writing tool in the market at the moment. It supports tons of languages and has multiple templates that vary according to use cases. Among them, you'll find their text summarizer and YouTube video summarizers.
And it can summarize more than 25 languages.
Features
Works in 29 languages.
SEO features.
Super easy to use.
Pricing
You can get a demo, start using this tool for free and then choose one of their plans:
Boss mode: starts at $59 per month for 50K words per month. It includes a Google Docs style editor.
Business: custom. Get a tailored AI brand voice and collaborate with more than 5 users.
Unlike Writesonic, Scholarcy is exclusively an AI summarizer. And it's not focused on providing output for texts you write but rather summarize articles you won't have time to read.
That's why its target users are students, journalists and policy researchers.
One of its cool features is its Robo-Highlighter, which automatically highlights important phrases and contributions made by the paper.
Features
Build collections of summary flashcards from PDF, Word and web articles.
Automatically highlight significant points.
Free browser extension for Chrome and Edge.
Import from Dropbox, Google Drive and RSS feeds.
Pricing
Scholarcy has a free trial and three plans:
Free: get the browser extension and create summary cards from small-medium-sized documents.
Personal library: $9.99 per user per month. Share your summary flashcards with colleges and annotate on any device.
Academic institution license: custom. This is a license for academic organizations and universities that want to offer access to Scholarcy Library to all staff and students.
Resoomer is an AI summarizer that has a free online version with ads and a pro version.
You can copy and paste your content, upload a file or simply paste the URL of the article. If you want to access more ways to summarize a text, the pro version lets you get summaries from images!
Features
Upload files, scan images and more.
Audible summaries.
Supports multiple languages.
Chrome and Firefox extensions.
Pricing
It only has one premium plan, which costs 9.90 euros per month. You can get audible summaries, summarize YouTube videos or text from an image and add multiple users, among other features.
TLDR is short for "too long; didn't read" and while this internet slang can be used to criticize a piece of writing as overly long, it is often used to give a helpful summary of such text. That is the purpose of this tool.
Something that sets apart TLDR from other summarizers is that it automatically extracts author and date information, related images, title and reading time from the text.
Features
Unlimited basic summaries in all plans.
Browser extensions for Chrome and Firefox.
Article Metadata Extraction.
Pricing
Free: up to 10 Advanced AI Summaries and distraction and ad-free reading.
Starter: $4.99 per month. 100 Advanced AI Summaries.
Professional: $9.99 per month. 500 Advanced AI Summaries and priority support.
Business: $19.99 per month. Unlimited Advanced AI Summaries.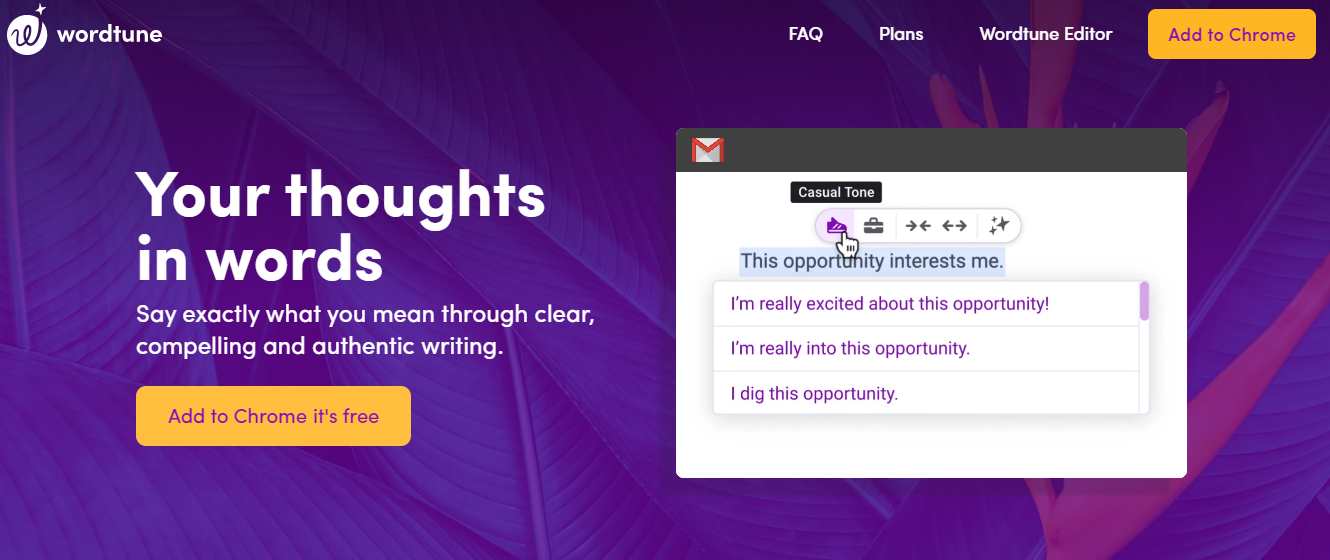 Wordtune was founded in 2018 by AI21 Labs and it's a one-in-all writing tool.
This AI writing tool lets you summarize not only academic texts and books but also YouTube videos. You don't have to watch videos at double speed, Wordtune will tell you their key points and give you important timestamps.
Features
Summarize the text from different points of view.
Summarize YouTube videos.
Chrome extension.
Pricing
Although Wordtune's summarizers are completely free, they also offer other features that you might want to try, and you'll need a premium plan for that.
Free: explore new ways to rephrase sentences. Limited.
Premium: $9.99 per month. Shorten and expand your text.
Premium for teams: custom price.
genei is an AI summarizer and research tool that's trusted by experts from Berkeley University, Harvard, Oxford, Stanford and others.
With genei you can add, organize and manage information with ease since documents can be stored in customizable projects and folders. It also has an in-built citation management and reference generator to help you with your assignments.
Features
Ask questions and the AI will find the answers.
Notepad and annotation capabilities.
Chrome extension.
Pricing
genei has a 14-day free trial. It also has plans for professionals but also academics, which have a 40% off discount:
Basic: 4.99 euros per month. Upload files of up to 5 GB and access cloud-based notes and annotations.
Pro: $19.99 euros per month. Upload files of any size, and get GPT3 summaries and priority support.
Summarizer.org is the only AI summarizing tool that is completely free. It has no word limit or daily limit. And it even lets you control summary length providing you more choices to modify the final output as per requirements.
Finally, with Summarizer you can also download the summary in a .docx format.
Features
Completely free.
Control summary length.
It extracts key sentences and phrases.
Supports multiple languages.
Pricing
It's free!
ContentBot is our final tool on the list and it's truly unique. Their most premium plan offers human-enhanced AI content, which means it's written for you 70% by AI and 30% by content marketers, but at a fraction of the cost of traditional writing services.
Something ContentBot still has to work on, however, it's translation. They are currently using Google Translate which we know it's not ideal. So they are exploring other options and hopefully soon they'll have multiple translations at once.
Features
Summarize a text's key points.
Human-enhaced AI content.
Supports all languages supported by Google Translate.
Pricing
ContentBot prices are more expensive than other options because the tool truly has a lot of features.
Prepaid: $1 per 1,000 words. Includes unlimited seats and the long-form assistant.
Starter: $29 per month. Includes more than 30 AI skills and the paraphrasing tool.
Premium: $59 per month. Unlock SEO tools, plagiarism checker and automation.
Premium+: $99 per month. Includes 2 human-enhanced AI blog posts written for you per month.
Final words
So now you know you don't have to suffer with that university reading or that long boring book. The summarizers are out there for you to get the main ideas and everything truly important.
I will, still, suggest trying your skimming and scanning skills at certain moments.
Are you using a summarizer?
Or did you just learn about their existence?
Tell us about your experience in the comments!