One of the best parts of using Google Chrome (apart from ease of use and speed) is extensions.
There are thousands of Chrome extensions available that can make your life easier as well as make your workflow smoother and help you boost your productivity.
Chrome is the most straightforward and popular browser in the world.
For every task you can imagine doing in a browser, there is an extension available in the Chrome Webstore.
In this post, you are about to know some of the best chrome extensions for a blogger like you by which you can make your busy life easier and get your blogging work done faster.
I have used most of the extensions and keep switching over and over again.
It is hard to work efficiently without them as they help me day and night in a busy schedule of managing my blog.
Here's the first one:
Stay Focused, Be Present
Add this extension to your chrome browser if you are struggling to keep yourself concentrated while writing a blog post. Stay Focused will help you to increase your concertation power by planting a tree!
This extension will give you the challenge to stay away from distractions or let your forest die. It's simple, you plant a tree and blacklist some websites you want to stay away from. Now, if you visit any of the sites you blacklisted, the tree will die!.
You can add as many websites as you think can distract you from being productive, and you can also sync it to your other devices as well. Use it when you are writing a blog post or an important email to someone.
Install Stay Focused Extension
Hunter (Email Hunter)
Hunter or, more specifically, Email Hunter extracts the email addresses of whichever site you wish to.
Click on the Hunter icon in your chrome browser, and whichever website you are on, this extension will show you all possible email addresses to contact the website owner.
This is helpful if you think it is better to reach fellow bloggers and website owners directly through emails rather than filling out a contact form that may not appear professional.
Hunter is free to use and works amazingly fast. If you do outreach, then this one extension can make you look professional.
Ginger & Grammarly
Ginger and Grammarly are both a proofreader, punctuation checker, and an overall writing aid extension for chrome. It works fast and smoothly on most of the editors, including WordPress, BlogSpot, and Ghost blog post-editors.
A Spelling checker tool like Ginger and Grammarly is something you will need forever, even if you are a novice writer. With these extensions, you don't have to worry about getting typo mistakes as well as grammatical errors.
They everywhere, including Gmail, blog comments and contact forms, and messenger, just to name a few. Over time these extensions will help you become a better writer, so make sure you have one added to your browser as soon a possible
Install Grammarly | Install Ginger
Affilitizer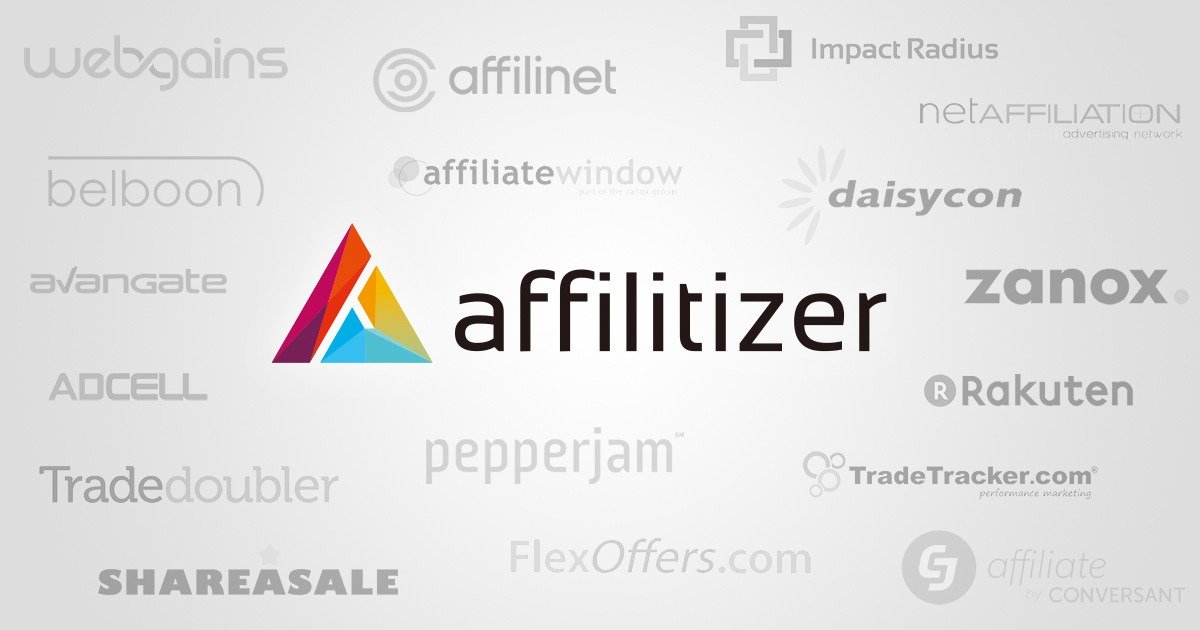 I feel it's hard to find new and sometimes existing affiliate programs to sign up and promote being doing affiliate marketing for more than two years.
Affilitizer is the best chrome extension for affiliate marketers, which helps you find new affiliate marketplaces, programs, and merchants to automatically promote right from the Google search.
It works very simply. Install it, and it will start showing you all possible affiliate programs for the keyword you search in google in a few seconds (if it is monetizable). You can read the whole tutorial here.
Buffer Chrome Extension
Buffer has a chrome extension as well. It is a social media automation tool that helps you schedule your posts as well as share other links to automatically post on your different social media accounts at several different times in a day.
With Buffer's Chrome extension, you can easily share or schedule to share any webpage with a single click. This is a lot easier than copy/pasting links in the Buffer app. You can also manage the accounts you want to share your posts on the right from the extension popup.
Install Buffer Chrome Extension
SEOquake
SEOquake is a Chrome extension for SEO because, from the number of backlinks, Google cache date to Alexa rank, domain statistics, and much more is shown with a single click.
I have been using SEOquake for a while now, and every time I land on a new website, I check its SEO value and statistics with it. It derives its data from SEMrush, and to bring you a surprise, the SEOquake is the house from where SEMrush has got its foundation.
It is free to use and includes social data and more than 50 different options to get the SEO-related data of any website. You can also compare multiple URLs with it and use it as a free competition analysis tool as well.
SimilarWeb
SimilarWeb will show you the estimated web traffic for any website you visit. This is a fantastic extension, especially if you are:
An Advertiser looking for high traffic websites
You are a blogger, and you want to study your competitors
You want sources of a website's traffic
You want to know which keywords it tanks for
and you want to reveal all of its web analytics in a nutshells
SimilarWeb is a web analytics tool that gives you a detailed report on how much traffic a particular domain is generating in a month and lets you compare them over the past months.
You can also check its sources, keywords, rank, ads, refers, and similar websites. It's free to use, and you can also upgrade to a premium account for more features anytime.
CloudApp
CloudApp is the best extension for taking a screenshot on chrome. It fast, easy, and most importantly, free to use. Once you add it to chrome, you can use three keyboard shortcuts to fasten your workflow.
I started using it in 2019 and find it far better than its rivals, such as Awesome screenshot. It's got more features and better UX.
It is very convenient to capture the screen on chrome with CloudApp, given it's so much customizable. It has an inbuilt editor as well to crop, add text, insert arrows, blocks, and more. You can also change the keyword shortcuts as you like.
Boomerang for Gmail
Boomerang allows you to schedule messages to send them on a specific date from your Gmail account. You can write an email now, send it anytime after, even if you're not online. It also tracks your messages to understand better if they are getting responses or not.
You can also check whether your email got read with cross-platform read receipts. Features like Inbox Pause will help you avoid interruptions while still getting notified about the critical emails.
Amazingly, it also has a reminder service that can alert you if you do not reply to a message.
LastPass & Dashlane
Both of these are password manager extensions.
How many times did you set an outstanding jumbled password and forgot it the next day? The LastPass and Dashlane are two must-use extensions for busy bloggers, and every individual has a habit of forgetting passwords every time.
You set a master password, and LastPass and Dashlane create a hard-to-crack password for websites you log in to. Without the master password, it is impossible to know the original login details. You can easily sync your password on multiple browsers and devices as well.
Install LastPass |  Install Dashlane Extension
WhatFont
WhatFont Lets you quickly identify which Google font a web page is using. Suppose you saw a blog that has a high number of comments, and you enjoy its readability.
In such case, instead of brainstorming and looking to developers tool, click on the what font in on your chrome bar, and it will show you every single detail of that font in a popup.
You can simply copy the first line from the popup and paste it to your CSS editor with the font-family:  CSS code. It also displays the weight, size, and other details of the font. It will try to identify even if the page is not using a Google font.
GMass
For making the most out of your Gmail account, you would love to use this one.
GMass is a chrome extension as well as a service that helps you send emails to a mass audience at a time. Select the number of recipients you want and send or schedule the emails right from your Gmail account.
It also has many helpful features, such as:
Connect to Google Sheets.
Schedule the mails
Personalize bulk Emails
It tracks clicks and opens.
Create email lists based on search results
Automatic follw-up emails to be sent sequentially until you get a reply (best for outreach)
Pushbullet
What if I told you-you can read all your messages, WhatsApp and Facebook chats, mobile notifications, and more from your PC as well?
The Pushbullet chrome extension does that all for you, for FREE. It adds an option to sync your messages and notifications from your Android smartphone and reply to them right from the Chrome browser. You can also easily share links and files between your devices or with your friends.
You don't have to look at your phone to get things done with Pushbullet. It really saves a significant share of time.
TubeBuddy

If you happen to be a blogger who makes youtube videos such as tutorials or even if you only publish vlogs, you are going to love TubeBuddy. It is a Youtube channel optimization tool.
TubeBuddy is a free Chrome extension that helps target your Youtube audience better and get more traffic for your videos. It enables you to do better tag research, shows profitable keywords, better statistics of how other people are getting more views to their videos, along many other great features.
Pocket
Pocket is where I save all of the articles and posts I want to read later so that I can make use of them.
This extension is beneficial to quickly save any post you want to your pocket account with a single click. It is a real time-saver, and I couldn't resist adding it to this list.
Install Save To Pocket Extension
Summing-up
Every chrome extension I have listed is unique. While you don't have to be using all of them, you should install and keep them accessible.
Use them when you need them.
Depending on your niche, you should be able to make the most out of at least 5 of them.
If you have used or are currently using an excellent chrome extension not listed here, you can share them in the comments section below. Also, please remember to share this post with your friends.