What is Freelancing and How to Get Started With It
Freelancing is now a popular way that people earn a living. With the rise of the digital age, working at an office is fast becoming optional for most people.
Thanks to the internet, working from home is now an option for anyone who has the right mindset.
Many people have left comfortable office jobs in exchange for the freedom and convenience of being a home-based freelancer.
Unfortunately, not everyone who decides to switch to freelancing is successful. Some people find it too hard to sustain and eventually go back to working at a regular office job.
So what does it take to be a successful freelancer?
There's no secret formula.
Success often happens because of several contributing factors — and not just because of a single reason.
Freelancing Basics
Before we discuss the ways to become successful in freelancing, it's essential to know the basics.
What do you need to start freelancing?
To become a freelancer, you should have a skill, knowledge, and/or experience that can be offered as a service to businesses. Some examples are:
Accounting
Law
Finance
Marketing
Design
Programming
Publishing
Health/Medicine
All you need is a client that is willing to pay for your expertise.
Required tools and equipment
You don't need a lot of things to start making money as a freelancer. A laptop or desktop computer that has access to the internet is usually enough when you're just starting out.
There are other additional tools and/or software required depending on the service you are offering.
For instance, graphic designers might need to buy a photo editing software and hardware so they can do their work.
How to Start Getting Clients & Projects
There are several ways to look for a business or client who will pay for your freelance service.
Freelance platforms
One way would be to join a freelancing platform like Upwork or Fiverr.
These websites connect you with prospective clients. While it's easy to sign up, these websites usually take a small cut from your earnings.
You will also find yourself competing against other freelancers who are more experienced or have lower rates than you, making them more appealing to clients.
The good thing about these platforms is that they are beginner-friendly. It is free to sign up and create a profile, and you are instantly connected to hundreds of available freelance gigs.
Job boards
If you don't like joining a crowded marketplace, you can check freelance job boards online. These websites are updated regularly and often feature jobs that allow you to work from home.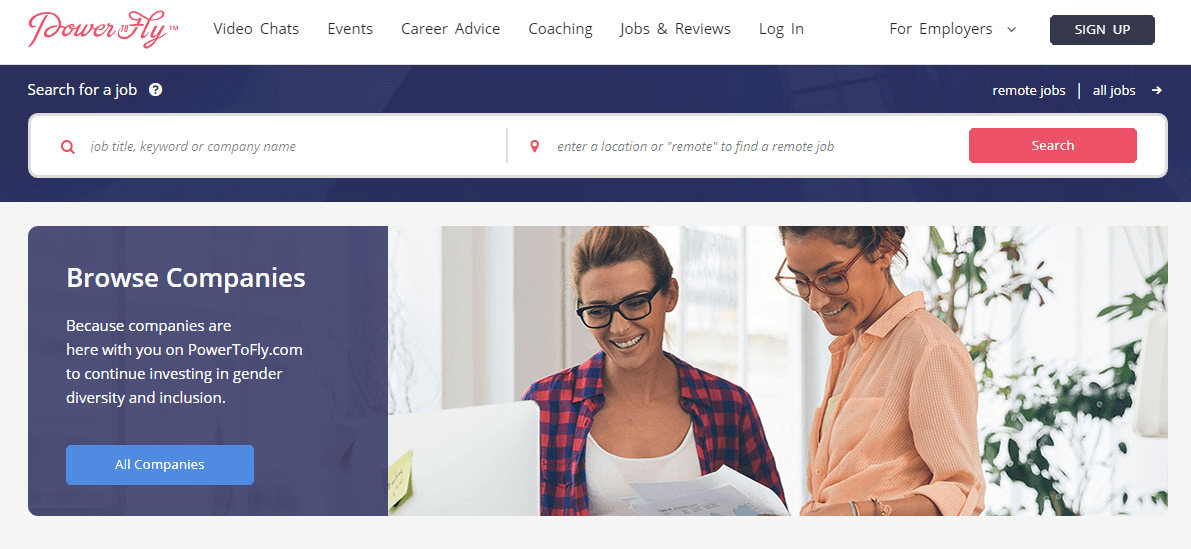 For writers and editors, job boards like Problogger Jobs and Media Bistro are great places to look. Tech jobs can be found at PowertoFly, SoloGig, and Stack Overflow.
For general job types, you can check out. Indeed, FlexJobs, or Virtual Vocations.
Job boards are one level up from the freelance marketplace. Here, you will find reputable companies who are willing to pay handsomely for the right person.
Pitching
A more challenging way would be to find clients on your own. In this approach, you reach out to prospective clients and pitch your service directly to them.
It's harder than simply signing up to a freelance website, but if you do find work, then you get to keep all your earnings.
You also get to demand industry standard rates.
Tips for getting clients:
For freelancer platforms:
Customize each application/bid. Do not send generic replies to job postings – this reflects laziness on your part and does not make a great first impression.
Highlight your strengths, don't mention your weaknesses. If you are new, don't say that. Talk about your skills and how you can use it to do the job you are applying for.
Don't bid too low. You deserve to be paid a decent rate even if you are a beginner.
For pitching and job boards:
Send an application email as soon as you read the job posting. This puts your message ahead of others and might work to your advantage
Write a short but complete message. Be direct to the point and avoid writing irrelevant information
Follow instructions stated on the job ad
Proofread your email. Use a grammar checking tool like Grammarly
When do you work?
Clients and companies who hire freelancers usually offer flexible working hours. Some freelancers charge by the hour and others charge a fixed price per project or milestone.
Regardless of this detail, most freelancers have the freedom to set their working hours as long as they get the job done.
Some clients require a freelancer to track time using software like Hubstaff to ensure productivity and accurate payments.
There are some freelancers, however, who follow a work schedule just like a regular office job. While this arrangement is okay for some freelancers, it somehow defeats the purpose of working from home.
Yes, you get to stay at home, but you still adhere to an 8-hour working shift.
At its core, this is not the exact form of freelancing. If you find yourself being offered this kind of work, then think twice and look for other options.
Finding your niche
If you have identified your skill and expertise at the beginning of this article, then it's time to narrow it down to a specialty. In freelancing, this is called a niche.
A niche is defined as "products, services, or interests that appeal to a small, specialized section of the population."
If you are a graphic designer, then you have to design what area of graphic design you want to specialize in. Do you do illustrations, logo design, infographics, or all of these things?
Having a freelancing niche is essential for establishing yourself as an authority in a specific topic, field, or skill. When a client needs something specific done — like a logo — then he would naturally trust someone who has done dozens of logos in the past.
This being said, having a niche is not a requirement for freelancing, nor is it a guarantee of being successful at freelancing.
How to promote your freelance business
Probably the most important and overlooked aspect of freelancing is marketing. As a freelancer, you have to establish a presence online to acquire clients.
Building a website
If you don't have a website or a blog, then there is no way for anyone to know that your service exists. A business website is essential to your success as a freelancer.
Building a website does involve money, but it is the least investment that you can give to your freelancing business. You'd be surprised how it will pay you back a hundredfold.
Social media presence
Apart from a website, social media is another place where you can brand yourself. Twitter, Facebook, and Instagram are great for sharing vacation photos, but it's also a way to showcase your work and your skills.
Having a separate social media account dedicated solely to freelancing is recommended, so as not to mix personal updates with business ones.
Networking
Just because you work online, doesn't mean that you can't promote yourself offline.
Attending networking events in your industry is one way to connect with prospective clients while also getting to know other freelancers.
Pitching
Pitching means that you, the freelancer, look for a prospective client and send an email with a proposal to hire you.
For freelance writers, pitching means sending an idea for an article to the editor of a publication.
It can be a daunting process, and most new freelancers hesitate to do this. Some freelancers are terrified of being rejected, so pitching is not something they like to do.
Highly successful freelancers, however, pitch regularly. They see rejection as part of the freelancing game.
Case studies
Tom Ewer – freelance writer
In 2011, Tom Ewer left his property management job to become a freelance writer. He had no prior writing experience or a degree in journalism.
His first writing job paid $15 per hour.
He worked hard to get better-paying clients by starting a blog, pitching, and adding complementary skills. In two years, his hourly rate increased to $150.
Kelly Vaughn – freelance web developer
Atlanta-based web developer Kelly Vaugh left her noble job at the Center for Disease Control to start a web development company.
She was always interested in coding and created her first client website at 14. After leaving her job, Vaughn managed to get a steady stream of small businesses who wanted to set up their websites.
After a while, Vaughn was offered to work on Shopify's e-commerce sites.
She did not have the experience, but she quickly learned the programming language and nailed the assignment.
Today, Vaughn specializes exclusively on Shopify websites. She has moved up from developer to project manager, as she now employs others to run her business.
Is freelancing right for you?
How do you know if freelancing is right for you? A quick assessment of the pros and cons should help you come up with an answer.
Pros:
Work at home, on your own time
Do something you enjoy
Earn unlimited income
Freedom to pursue other interests (travel, sports, family)
Cons
A tendency to be unproductive due to distractions
Inconsistent income stream
Can be isolating
Conclusion
If there is one thing you need to know about freelancing, it is this: it rewards those who don't give up.
There is no guarantee that you will be successful. Sometimes it takes a few months, but for others, it might take years.
Despite the challenges, many people take the leap because they prefer to make a living on their own terms. The freedom and fulfillment that freelancing offers are enough for a burned-out employee to try freelancing at least once.
Want to share your freelancer story?
Share in the comments below!