How To Setup Google Analytics Goals To Track Email Signups
Every form of marketing needs conversions to be tracked effectively. Email marketing is one of them.
You know, with a tool like Google Analytics, you can actually multiply your conversions and revenue from your business in the shortest time possible; you just need to use it the right way.
However, before increasing your conversion rate, you need to know where you are now and where you want to be. You should be clear on your goals, and one way to do that is by tracking your current progress.
This article will show you how to track email signups and newsteller subscriptions on your blog in Google analytics. This will help you know where you are now, how well you are progressing over time and your future goal.
There are lots of tutorials related to this, but every single of them is outdated. Google analytics has evolved pretty much. They have made setting up goals much simpler than they used to be, and now those tutorials are no longer relevant.
In this tutorial, you will see the most recent version of Google Analytics and its goal setup, everything steps by step.
The collection of data is not what helps an online business grow. Its proper use does.
While Google analytics stores your conversion data for longer than other tools, it also helps you take proper action and understand what works.
It indicates what helps your business and what is not, which is very important because you must be aware of things you must avoid that are costing you conversions every day.
Read- Jetpack vs. Google Analytics
Setting Up Google Analytics
Before you set up a goal in Google Analytics, you will need to register for it. It's pretty simple, so let's get started. If you have a google analytics profile already, skip this step.
Go to the Google analytics registration page.
Click on the sign-in link.
On the next screen, click on the signup button.
Fill up the account name, website name, and website details correctly, along with other information. Be careful with your website protocol selection. If your site loads on HTTPS, select HTTPS only and if not, then choose HTTP.
Click on the get tracking ID button by scrolling down below.
Great, your Google Analytics profile is set up.  Now you'll have to link it to your website. If you are using WordPress, I recommend you install the Google Analytics WD plugin. It will make your task much easier.
Publish A "Thank You" Page
Google Analytics tracks conversions when people sign up for your mailing list and are redirected to a particular page (which we'll set up later in this tutorial).
Generally, It is a thank you page (for single optin) and/or a confirmation page (double optin). I'll show you both ways to track double and single optin sign-ups.
So, a thank you page is a must.
This page is generally a no-distraction landing page with a simple message with a title:
"Thank you for signing up – Please confirm your subscription."
On this page, you don't have to display your lead magnets. This will remind your users to confirm their subscription and join their list if they want to get your lead magnets and other resources such as ethical bribe and content upgrades.
Have a look at our thank you page:
Prepare this page and publish it. Make sure its URL slug is /thank-you.
Publish A Confirmation Page
A confirmation page is an area where you put all your lead magnets and resources that your users signup for. They are redirected here once they confirm their subscription to start receiving your emails.
Our confirmation page looks like this:
Here you can download all of the resources that you've signed up for. You have to prepare something like this.
This page is as important as thank you page, so you have to publish this.
This page can have any URL but keep it short and unique.
Setting Up A Conversion Goal In Google Analytics
In the latest version of Google analytics, setting up a goal is fairly easy. It requires no more long procedures, and it's now very much automated.
You can set up individual conversion and other goals to track your "thank you" page and "confirmation page" conversions.
This will let you collect the data of how many people are actually converting into your email subscribers who are optin-in your lead forms.
Select your website at the top (if you have multiple properties connected)
Step 2: Click on the admin tab.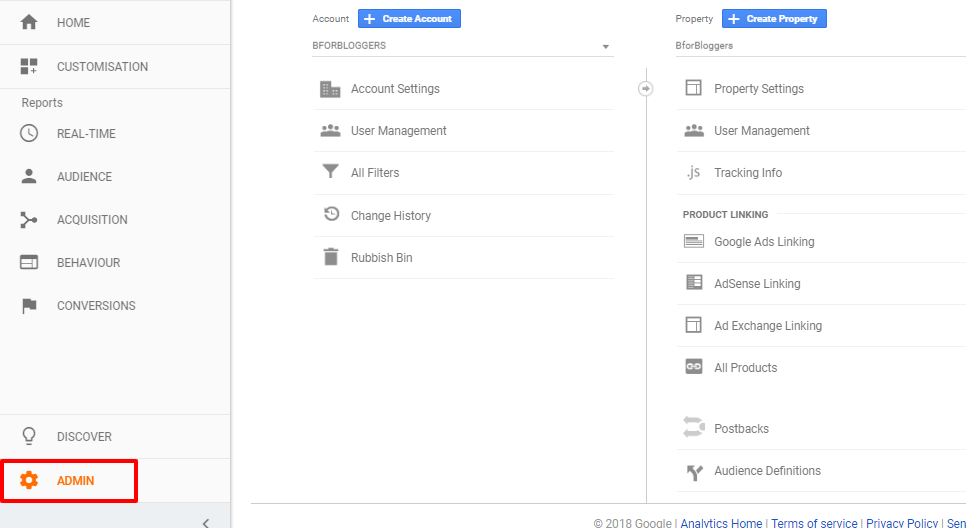 Step 3: Click on the goal button in the view menu on the right-hand side.
Step 4: Click on the new goal button.
Step 5: Select "Sign Up" as your goal template
Step 6: Fill up the goal description
Give your goal a name. The default is "sign up," you should name it "Thank you Page" or something relevant. Make sure the type is set to the destination.

Step 7: Enter The Destination URL
Here you have to enter the URL slug of your tank you page. In this tutorial, we will keep it as /thank-you.
You can see a funnel and a value option on this screen.
The funnel option is quite helpful for most e-commerce sites, internet marketers, and bloggers who sell digital products. This can be used to define specific paths you've created for your visitors to complete an order and track which pages are most successful and which are not.
Click on the Save button.
Your "thank you page" conversion goal is now set and working.
For setting the same goal tracking for your confirmation page, repeat the whole steps.
That's all! You are now tracking the email signups. Soon you'll have actionable data to work on.
Goal Performance Reporting Area In Google Analytics
You should be able to see a reporting widget right in your Google Analytics dashboard. This widget shows the last 7 days' conversions. You can toggle the days to check a specific date range and the conversion rate of any goal you may have.
To navigate to the detailed conversions report area:
Click on conversions
Click on goals
Click on overview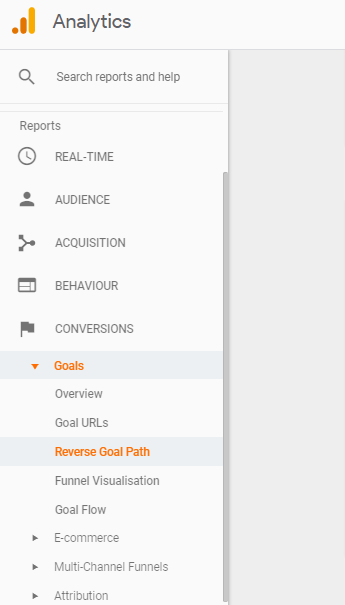 I hope this tutorial was helpful for you and you found how to track mailing list signups using Google analytics goals.
Let me know how it felt for the first time you did this by leaving a comment below.
You would also want to read our guide on:
What was your experience, and how was this report helpful for you?