Podcast Monetization: 9 Strategies to Make Money Podcasting
Podcasting is one of the best ways to grow an audience. Whether you blog for fun or you have a business to grow, a podcast can help you reach a targeted audience that converts.
Your audience can listen to your podcast episodes on the go, in a gym, while jogging, or before sleep. Unlike text or video content, which requires people to make eye contact.
It can help you get heard by millions of people. Gradually, you'll build a fan base of thousands or millions of followers worldwide.
While podcasting is fun, if you simply don't monetize your episodes, you are missing out on making a fortune.
Also, if you don't have a podcast yet, read my detailed tutorial to launch your podcast show, step by step.
In this guide, I'm sharing the best ways to earn money from your podcast.
1. Affiliate Marketing
Without a shadow of a doubt, affiliate marketing is the best way to make money online. For podcasters, it is easy to earn decent money, even if you have just started your podcast.
Affiliate marketing is when you earn a commission by promoting a product that you recommend, use, or like.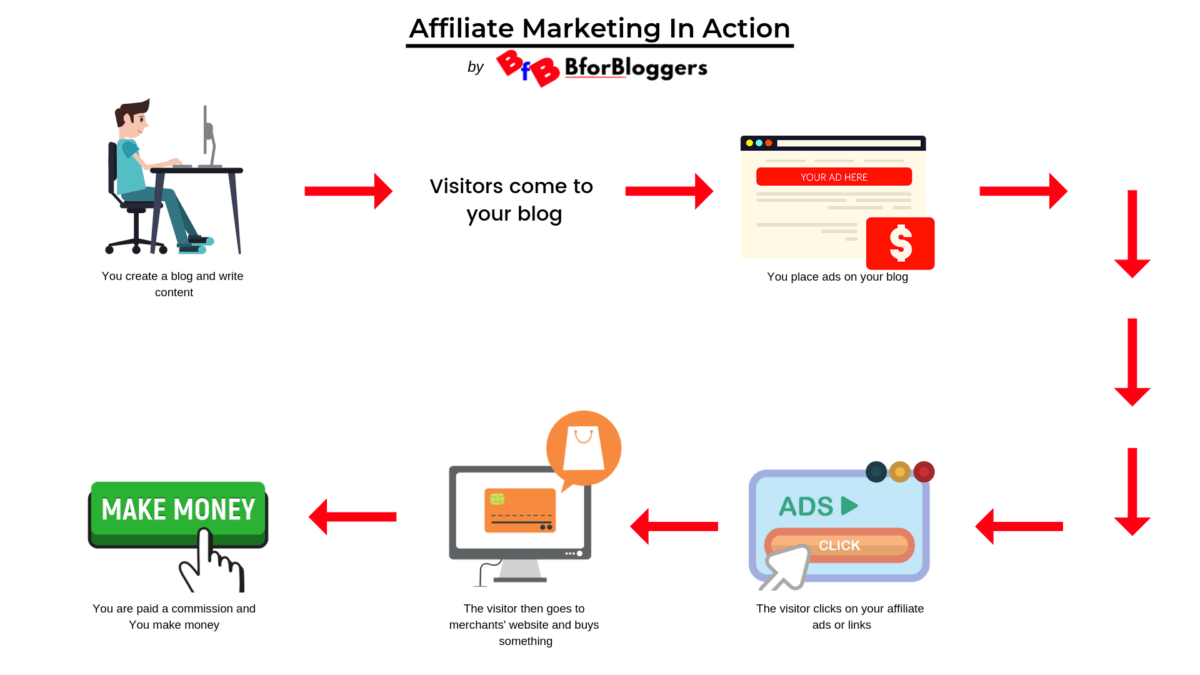 As a podcaster, you may have many things, such as equipment, services, and products to recommend to your users.
When you promote or mention a product or service in your podcast, you can easily make money by simply including your affiliate link in the transcript or blog post where you embed your podcast episode.
To get started, you can signup for an affiliate program or a product relevant to your podcast niche and record an episode talking about it.
If you use a product personally, promote it in your podcast episodes by telling your listeners how you use it and how it helps you to solve a problem.
If you can identify people's questions and find a product that can help them solve it, affiliate marketing becomes easy.
You can signup for the ShareAsale network to find decent affiliate programs for your niche.
The Amazon affiliate program is also the right choice considering you can promote your podcasting equipment using amazon affiliate links.
Podcast hosting affiliate programs like Blubrry or Buzzsprout can also help you make decent money.
In fact, I've already made more than $7,000 promoting Blubrry in my guide to start a podcast and it has just been 7 months of publishing that article.
You can include a "Hosted At Blubrry" link in transcript each podcast episode to increase your affiliate sales. Check these affiliate marketing guides:
2. Sponsorship
Once your podcast starts becoming popular, you'll receive offers from businesses to promote their products or services. Many merchants from your niche will offer you money in exchange for an endorsement.
This is called sponsorship.
Many brands offer a substantial sum of money and longer deals to podcasters who are consistent. So, being consistent can be an advantage for you.
Sponsorship deals range from $100 -$1,000 per episode. It depends on how good you are in your niche and how good you can negotiate with the brand.
It is one of the fastest ways to make money podcasting, but it can hurt you and your brand as well. You'll have to be very selective on which products to promote and which to ignore.
You can check Midroll out to find decent podcast ads and sponsorship opportunities.
An excellent way to judge which sponsorship requests you should honor is by asking your current readers, reading online reviews, checking brands' social proof, and asking fellow industry influencers.
You can also launch premium podcast content. Going premium means people will have to pay for listening to certain episodes.
3. Online Courses
Online courses are highly profitable to generate revenue from your podcast. You'll have to create an online course on a problem or on a topic that is mostly searched by your audience.
An online course with more than 10 videos tends to perform better and generates more sales than text-based courses. Shooting and presenting a video course will probably take 12- 24 hours, but the result in sales will be amazingly high.
Pat Flynn attracts a lot of his course students from his Smart Passive Income podcast and Ask Pat Flynn podcast.
Using tools like Teachable, which is free to get started, you can set up your own online school and courses in less than 30 minutes.
If you re willing to put effort, you can create an online course and launch it to make money in less than a week.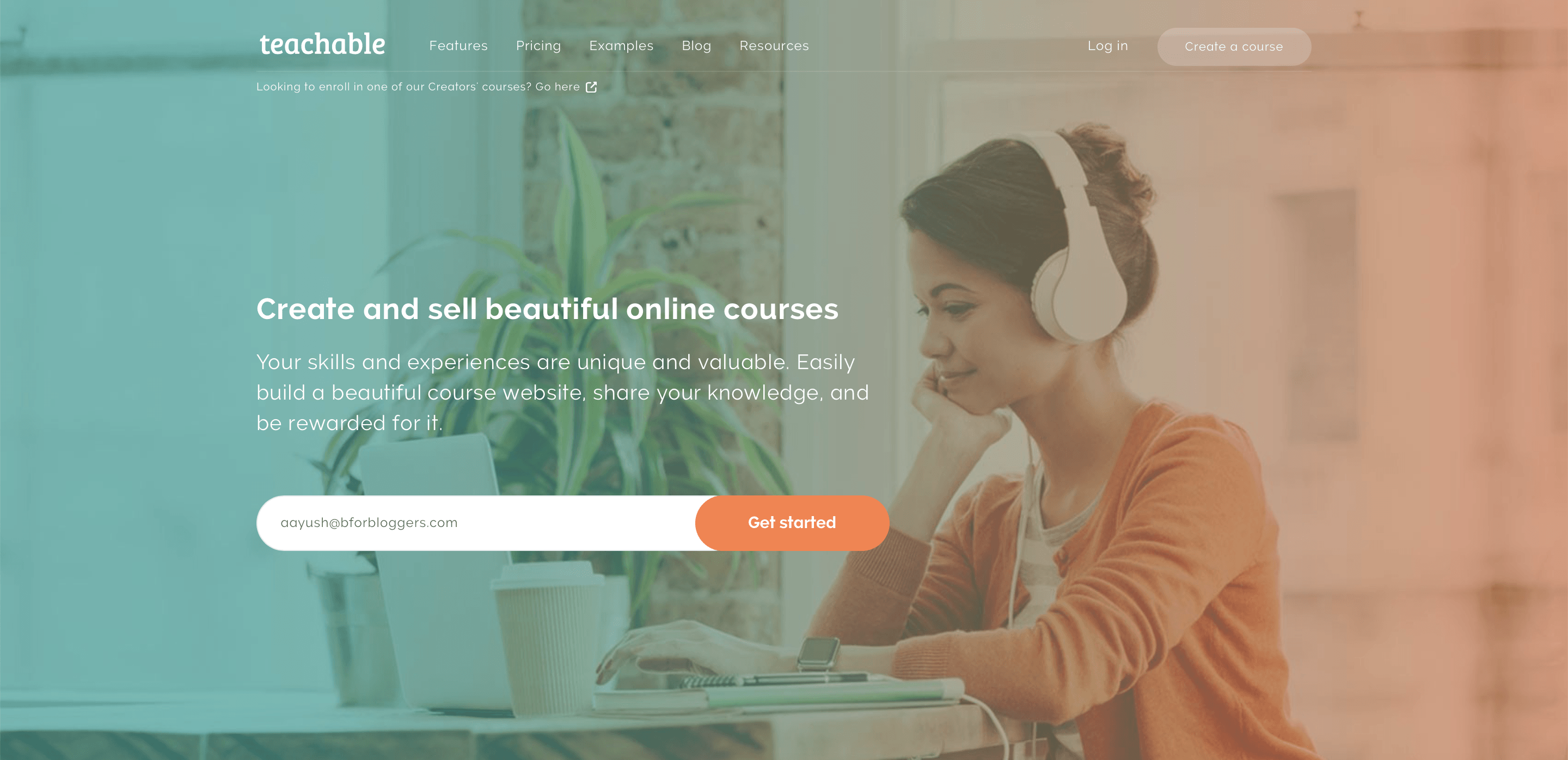 Once you create a course, talk about the problems of your audience and how your course can help them overcome it. This alone can help you generate thousands of sales every month.
4. Selling Your Own Products
Part of the audience you attract from your podcast will be interested in you and your products.
The most dependable way to generate a healthy income is by building a product and putting it into a sales funnel. A sales funnel is a path a customer is taken through to help them understand and buy the product.
The best part about selling your own product is you can keep the total earnings from each sale. You can increase the price as you grow and increase your profits as well.
You can launch a digital product if you don't want the hassle of shipping and manufacturing. An excellent example of a digital product is an eBook, an audiobook, or an online tool to help people calculate average monthly bills.
You can use Gumroad, SamCart or Easy Digital Download to sell your products easily.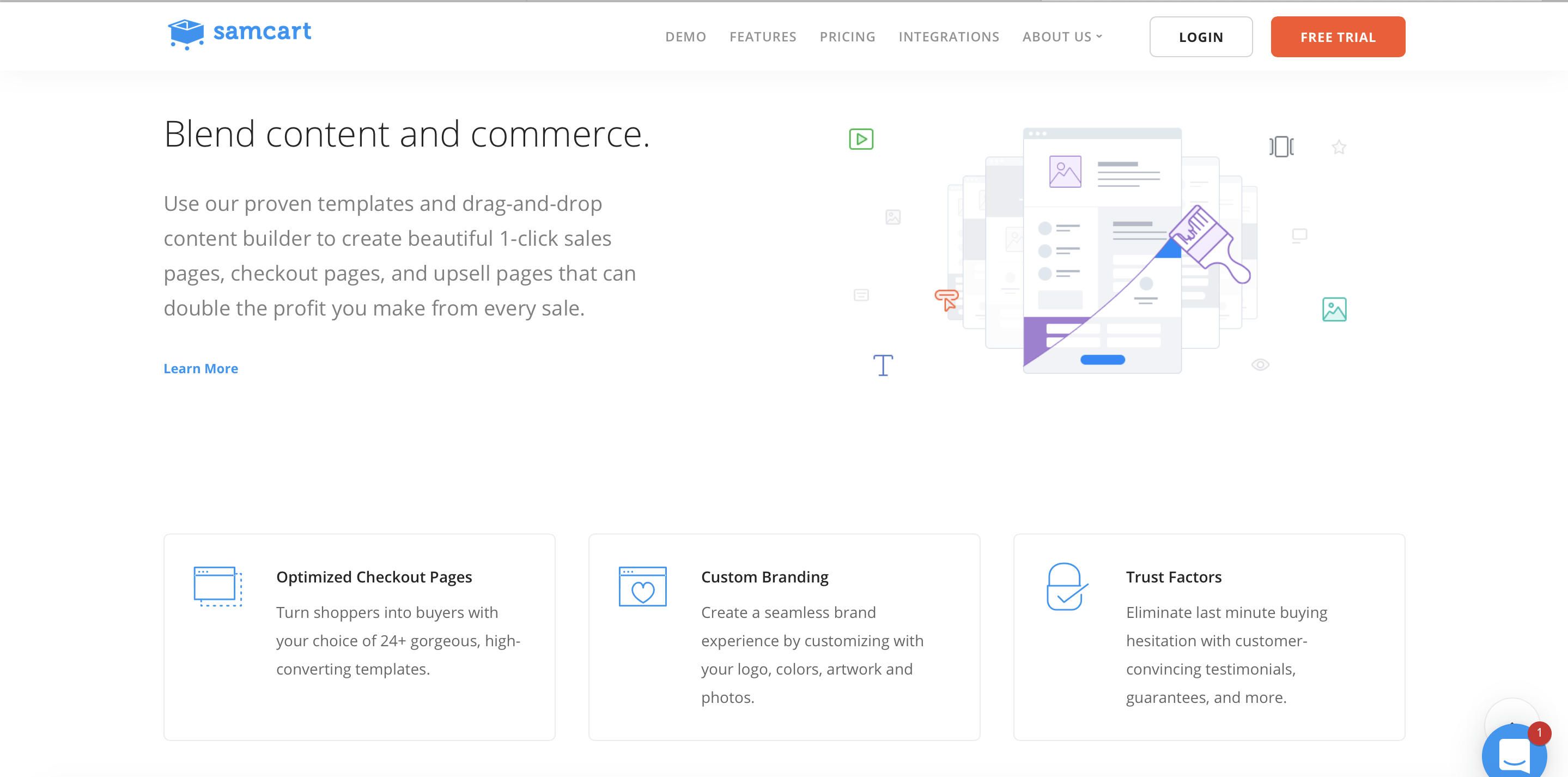 The easiest way to start is to create an eBook to get started. As an eBook is a digital product, you can send it via email autoresponder on automation.
5. Membership Programs
Another effective way to turn your product listeners into customers is by offering a membership program. A membership program is usually a paid forum, access to you live in-office hours, and coaching programs.
An excellent example of a membership site is Podcasting Paradise. It costs $97/month, making it an excellent way of earning recurring income.
In membership sites, people have to pay to get access to the content.
It can be a monthly subscription or a single payment to join the program. If you choose to offer live meetings and training, recurring subscriptions would be more profitable for you than one-time fees.
An excellent tool to start a membership site is a WordPress plugin called LifterLMS. All you need is a WordPress blog for your podcast with LifterLMS.
Another good thing about launching such a program is it will help you build a community of like-minded people and fans.
You should also start your own WordPress blog even if you don't plan a membership site. Publishing blog posts and your podcast shows together will bring extra free traffic from Google as well.
6. Patreon
Encourage your listeners to support you by joining your Patreon.
It is an easy way for podcasters to make extra income.
Patreon is a free crowdfunding-based platform where you can charge a fee for what you do the best. In our case, it's podcasting.
It is a simple to use platform that helps you connect with your listeners and turn them into paid subscribers of your daily or weekly Patreon-only content.
Patreon users actively support their favorite artists.
It allows you to create membership plans of different levels and you can set your membership price as you see fit.
It also allows you to start crowdfunding campaigns. If you want to upgrade your podcasting mic, simply create a Patreon goal asking your followers to fund your goal.
7. Sell Merchandise
Merchandise is a popular way of marketing along with making money online by selling custom T-shirts, Mugs, etc. to your fans.
Being a podcaster, you are easily able to build a connection with your listeners through voice. As a result, you can build a strong following of loyal fans quicker than bloggers who will be interested in buying your merchandise.
A good way to sell your merchandise is by listing on platforms like Teespring.
On TeeSpring, you can design your merchandise for free, list them for purchase, and keep a portion of the selling price for every sale. The best part is you can set its price as you see fit and create as many merchandise you want.
It is a free platform and beginners will find it pretty easy to get started.
You can hire some from Fiverr to design art for you. You can then use that art on various merchandise.
Or you can design one using Canva.
8. Email Marketing
Email marketing is a way many podcasters make a fortune income.
In email marketing, you start by building an email list by collecting your listeners' email addresses. Once you start collecting emails in your list, you can send these subscribers frequent emails in the form of broadcasts and autoresponders.
Your emails can include new product announcements, affiliate promotions, news about your new podcast episode, and a lot more.
An email list is an asset. You can use your list to make recurring income by your email audience as email is a direct way of connecting with your audience.
Podcasters like John Lee Dumas use email marketing to sell products such as journals and membership plans making him more than $10,000 every month.
So, it's a good idea to start an email list and you can use Convertkit to get started for free.
You can use Smart Podcast Player, a powerful media player for WordPress. It is the only player that will help you to collect emails straight from your media player. The podcast player also has a download button per episode, helping you increase overall podcast download numbers.
Here are a few email marketing guides:
9. Publish Your Podcast on Youtube
What I find very funny is a lot of podcasters miss out on Youtube.
With ZERO extra effort, you can build a huge Youtube fanbase as well as extra income from Youtube Ads.
All you have to do is record a video of your podcast show with your guest, and upload it on Youtube.
A lot of people love to watch people talking about their favorite topics.
They love reactions and facial expressions people make while telling a story or demonstrating something on a podcast episode. Such as that Iconic moment of Joe and Elon Musk on Joe Rogan Experience #1169​.
Joe Rogan's successful podcast is the best example of this monetization tactic. Just look at his Youtube channel, it has thousands of video episodes and he has more than 6 million subscribers.
Here are a few guides on Youtube for you:
I hope this guide has helped you learn some new ideas to make money from your podcast.
If you host a podcast show, leave its name along with how you monetize it in the comments.