Reducing Bounce Rate of Your Website: 8 Effective Tips
When someone visits a single page of your blog or website and closes it, then that is called a bounce, and the percentage of people producing a bounce is called the bounce rate.
If your bounce rate is too high, you are losing visitors and a chance to convert them into customers.
Think about it.
What does a visitor bounce mean for you and your business?
It means a lost customer and an unsatisfied visitor. Google takes notice of people pogo-sticking on your website. Which bounce rate doesn't necessarily mean pogo-sticking. It is very much a cause of it.
Pogo-sticking is when a user clicks on your link in SERPs but reverts to SERPs in seconds.
In this guide, you'll learn how to lower your bounce rate and increase user's time spent. In detail.
How to Reduce Bounce Rate: Key Metrics To Know
How To Calculate Bounce Rate?
Dividing the total number of visits viewing the single page by the total number of views the page got calculates this.
In mathematical formulae i.e. B = Tn/Tv
where B – bounce rate,
Tn – Visits to single-pageviews and
Tv – Total page views.
Google Analytics makes it easier to find and keep an eye on your bounce rate. I prefer to use that rather than using jetpack stats. Read why.
Ideal bounce rate – Your bounce rate should be lower than 90%. This shows that your content is helpful and should be considered as a helpful article that can be ranked higher.
In this post, we will try to decrease the rate as much as we can.
Time spent
This is the actual time people spend right after they landed on your blog to the time they leave it. This is also known as session durations.
However, when a bounce is made on a page, the time spent is not considered by Google Analytics. The user would have still spent a minute before closing the page but that didn't make a "hit" Google looks.
The more the people spend their time on your blog, the more they will be engaged and hence the bounce rate will reduce, resulting in better conversions and leads.
If the bounce rate of your blog is increasing, that means the search engines will find your content not useful enough to the audience they sent.
This will result in low rankings of your posts in SERPs and eventually lesser conversions.
Just like that, when the time spent on your blog increases, the bounce rate will automatically decrease and hence your rankings will get better as well as the conversions.
Overall, you should be concerned about your bounce rate and fortunately, I have found some actionable ways you can put to work right away.
1. Customize Your Widgets, Ads, Elements and Lead Forms
Before you place a lead capture form with an ethical bribe above your content, make sure it doesn't get merged into the background and other elements.
Lead forms are meant to be attractive and hence make them more attractive so that once a visitor lands and sees it, he/she should take time to discover what you have to offer and what do you want in return.
The same criteria apply to other elements, such as widgets. Make use of the colors and borders to separate the widgets from your other elements and content.
Widgets should be shown respect for the environment. For example, I make sure you see an SEMrush banner when I publish a post in the SEO category. Taxonomy level targeting is a must.
Similarly, show relevant banners and ads or else your visitors will slip through your site faster. Use a plugin called widget options to handle widgets easily.
For managing ads, always use a dedicated plugin like WP Advanced Ads, which allows you to target country-level visitors along with many other add-ons.
Disable the pop-up that displays with the effect of an immediate landing. Set the popup to trigger when the user has scrolled down the page by at least 50%. I possible, use slide-ins and floating bars.
Use more readable fonts such as Raleway and Sans. If you are obsessed with Georgia then make sure you set the font size to 16-18 px and no lesser than that.
Using this method, I got an extra 7% decrease in my bounce rate in less than 4 days, so I am pretty sure these strategies work great.
2. Make Use Of Header & Before Content Area ( To Attract Visitors)
You should add an easy to navigate button to your header. If you have a custom header that supports images and widgets, just like i do, add a nice slider over there.
A slider should belong to a particular category so that when a visitor lands on your page, the slider attracts them with random posts that are animated and catchy. Since the visitor is likely to click ( in most cases) you are going to get a session, hence no bounce rate increment.
The before the content area is respective to the availability since it differs from theme to theme. If you are using a theme like Genesis or any custom theme that supports feature boxes or magazine widgets area, you are likely to have an above content widget section.
In this section, you should place a featured box where you will place some of your best categories and highlighted skyscraper articles that are the most engaging ones.
Tell your new visitors to visit this page by showing them the comments count and include a compelling call-to action button. Show them why you are an amazing guy to read about.
A better call-to action button is painted in red, pink, and orange color. These colors are highly effective and are proven to increase CTR.
Place a appealing content like deals, discounts, strategies, and interviews which are highly interactive and engaging. All we want to do is make sure our visitors get engaged with our content.
Give them something worth their valuable time. That's the main gate to increasing the time spent on-page.
3. Create a customized landing page 
People who have visited your blog by looking for an article on a search engine are likely to land on to your homepage as well. It's natural, people like to explore.
But if you are showing them the same articles without any extra widgets or any engaging columns and featured slots, they will get bored.
However, if you are a blogger whose primary focus is the content, it is acceptable.
Websites that are the part of any brand to business-related or start-up should not rely on the WordPress blog page. This goes for software launchers as well.
Designing a custom landing page isn't that difficult nowadays, you can use any given page builder or framework.
You can use Elementor and thrive architect in WordPress and Unbounce for every other platform (including WordPress)
Q. What should you include on your landing page that helps reduce bounce rate?
The first thing people notice is the below header area, i.e. the above content area. This area should either include a powerful introduction, your most valuable and successful product, or your credibility such as where have you been featured in, or why you are the best in the business.
You can also feature the number of followers you have and some testimonials in this area or your own picture with a couple of quotes that you think your visitors would relate to.
Many of the bloggers put their email opt-ins at the top, which is quite old school now. That may work for some, but from business standards and marketing thought, this should not be done.
Help users find what they are looking for by placing suggestions based on hierarchy in taxonomy. A category and archive section is a must to add a block.
4. Create more engaging content that connects with your readers
This particular technique is my favorite. You may have seen people who get thousands of comments and shares on their posts, but how do they get it?
You see, the first thing people see on your content, of course, after your headlines, is how your literature is. The way you write and the way you execute your knowledge is the prime key to drive more visitors and engagement.
Try to understand the problems that your readers are facing. Become their mentor, but at the same time be honest. Don't try to be an expert on things you don't know about.
Engagement is the key factor in bounce rate reduction and time spend increment.
3 types of content that are more engaging:-
Story:- Stories are natural connectors. People are immediately attached once they start reading a story.
You can share stories from your experience or, you can come up with a fantasy. This also includes a story of other people and influencers, but make sure you give acknowledgment and do not alter any of its parts in any way.
Proven Strategies:- Proven strategies are generally those ways you find out while solving a problem.
These correlate with many people because you are not alone. When you give people what they have been looking for but couldn't find, they are going to reward you with conversions and their precious time.
In-depth Tutorials:- Tutorials are the best way to drive traffic and if you can create tutorials that are in-depth and to the point, you are going to reduce the bounce rate very quickly.
Include pictures as much as you can but make sure you use them less than the text. Try to turn important points into bold characters to drive maximum attention.
5. Leverage The Speed & Focus On User Experience (UX)
Making your website faster has a lot of benefits to give. Not only does it help you to reduce bounce rates, but it also helps you to do better SEO jobs.
We know that if a person clicks on your link and it takes more than 3 seconds to load, it is going to abandon the site and this might be forever.
People want to extract information as fast as possible and it's your prime duty to make it happen. Read this guide to boost up your WordPress site.
Leveraging the speed of your site will help you convert more visitors and capture more leads, along with a great user experience and interaction.
Use a cache plugin if you are on a shared server and try to add a CDN for an enhanced blasting speed boost.
Add a lazy load plugin. You can also use the new feature in the latest Jetpack plugin which already supports lazy loading for images.
Try to change your theme if you are not getting proper results such as less shares or fee comments. Make it easier to navigate through your blog.
Place a search bar in the header or in the sidebar above the other widgets. Also, help your users with continuous feeding of content. Place a related post below the content and fresh post widget in the sidebar.
Make your blog or website mobile optimized and also make sure it doesn't need to be scrolled horizontally to view any of the elements on the page.
Make sure you don't mess up by changing too many themes. This will ruin the readership of your site as the readers will feel you are not sustainable and under development.
Analyze your blog or websites' speed at Pingdom.
6. Manage Internal Linking And Optimize Outbound Links.
Internal linking should be practiced to keep your users engaged. This helps your readers to find better content, faster. This also makes it easier to move along with your most popular articles.
Internal links are an important factor in SEO and display your hard work and range. By showing people the number of articles you have, and that too, in different categories, you are proving yourself an established marketing.
People will spend more time exploring your articles if you're interlinking correctly. Always use a keyword as your anchor text while linking to your own posts and ditch the "read this" and "more" texts.
Outbound links should contain a rel=noopener tag so that they open in a new tab. When someone clicks on an outbound link immediately after he/she lands on your website, then that is counted as a bounce.
However, when the same link is opened in a new tab, while your page is still open in another one, you are safe and the time is being spent on your site.
In WordPress and other CMS, you can easily do this with a 1 click action menu shown when you link to an external link. If you are using a link cloaking tool to cloak your links, make sure you change the global settings to open in a new tab.
You can also use an automated linking plugin like Auto Seo Links to automatically link your articles with anchored keywords every time you publish a post. You can also automate the external linking and the best part is the outbound links open in a new tab automatically with this plugin.
Make sure you don't have any broken links in your posts, neither internal nor external.
7. Use Images And High-Quality Graphics In Your Posts
Always attach relevant images to your blog. Make sure they are original and visually striking. Using relevant and interactive images will help the user to better understand your content eventually reducing bounce rate.
The reader will also spend more of the time going deeper into your posts if you are using infographics and informative images as well.
Place images after every 5-7 paragraphs to help a visitor or the readers to give a break to their eyes, helping them not to strain. This is highly recommended when you are writing long-form content.
Use an automated watermark plugin to make sure your images are not used anywhere else without your permission and credit.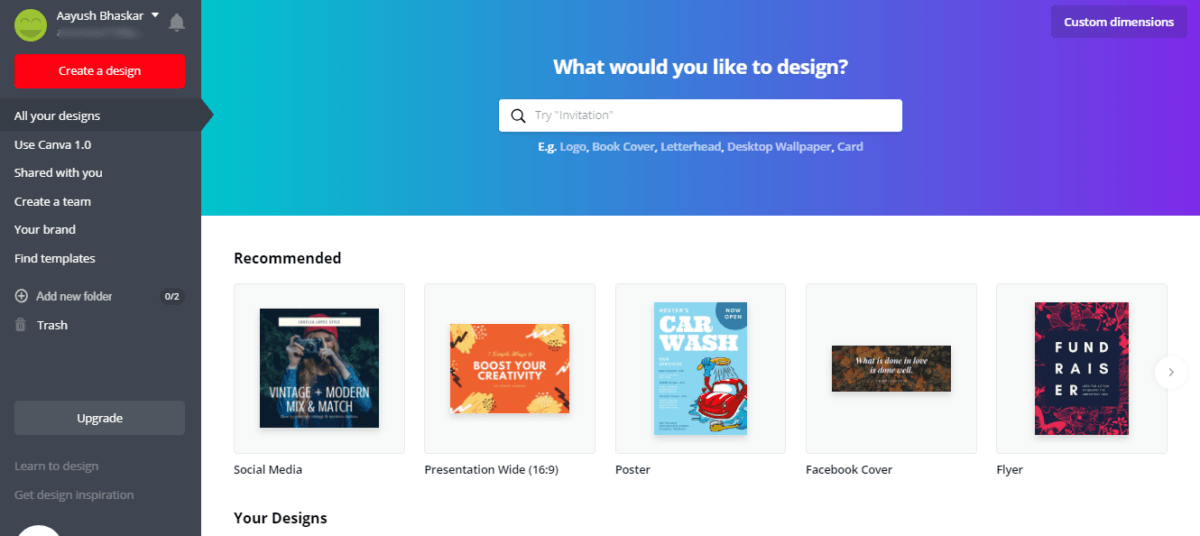 You should make a custom image for every blog post with the help of tools like stencil and Canva. These online tools make it super easy to create blog pictures and infographics.
Also, make sure you don't go on adding useless images to every post. Keep a ratio of 1:10, that is, one image per every 10 paragraphs. That works the best.
While doing so, make sure your paragraphs do not contain more than 3-4 sentences. Keep it short and to the point.
Use striking colors like orange, red, yellow, and light blue (cyan) with white text. These colors have a very high CTR rate. This will make sure you get more clicks on social media sites whenever your posts are shared.
8. Improve Your Headlines, Accent Paragraphs, And Writing Style
I call the first 3 paragraphs of any article the accent paragraph. Just like we first look at the accent wall of a room and justify, similarly we do with articles.
After reading the first few links, we decided if we wanted to continue or not. Whether the writer is skilled or a mere amateur, or does the author know about the topic or not, everything this dependent on the accent paragraphs or the first few paragraphs.
But before heading towards an article, probably the first and only thing we see is the headline. A headline defines the content better than anything else.
We look at the headline, and if it is properly curated, in a moment of a second, we make up our minds. Good Headlines are not the ones that are filled with keywords and LSI keywords. The headlines are a mirror of your content.
How many times have you read a description of a result that appeared on Google before the headline? Naver
A good headline is properly curated with high CTR contextual words that are appealing and effective enough to hit the reader's brain. Use powerful words such as increase, boost, etc.
Some words like amazing, facts, wonderful, etc are more appealing and tend to attract more visitors.
Improve your writing skills and take the help of online tools like Grammarly & ProwritingAid If you are concerned about your spellings, this will highlight all your spelling errors in the WordPress editor.
People online don't expect to read an error-free article anywhere. It's your duty to give the best you can, hence impressing the people to spend more time on your content and blog.
Use the headline analyzer from Coschedule to check out how your headlines are going to perform. This will help you to write better headlines.
Enhance The Readability Of Your Content
Make reading your content an incredibly easy task. Help your users to go through your content easily by changing the content font into easily readable and soothing ones like Raleway or Open Sans.
Your blog is all about delivering quality content and if your readers are finding your articles hard to read then there's no way out.
Make sure you are not using any exit-intent popups and if you are, do yourself a favor and leverage the cookie for at least a week.
Adsense Auto Ads And Other Banner Ads Placements
If you are using Adsense and it's the latest feature " the auto ads placement" then you should run a survey on your website or blog.
Ask your users if they are feeling comfortable or not. Also, analyze if the ads are covering the major part of the user's device. If this is happening then you should look into the problem.
Place manual codes and make sure that you are managing your ads with and Advanced Ads plugin which helps you to have complete control over your ads
Ditch the AMP plugin
If you are using the AMP plugin to make your posts and pages AMP supportive, then this is the biggest reason for you to have a hike in bounce rate and decrease in time spent.
AMP pages are served in an iFrame which is not so good for your visitors as it has a floating button appearing on the screen as well as the above bar makes the content area smaller.
Many plugins conflict with the AMP plugin and you can expect a gradual decrease in Leads too. Here is a guide to disable AMP without affecting SEO.
Answer The Comments
Always try to answer the comments you get on your posts. All of them. This will help you to create a strong community base as well as more people will try to get into the conversations which are very good for your SEO. Comments do affect your overall rankings as more comments are a sign of informative content.
Also, add a subscribe to the comments checkbox so that people can join in with your conversations and they receive the updates of replies via email.
Push Notifications Prompt Settings
In case you are unfamiliar with push notifications, read this. 
Push notifications are a great way of gaining subscribers that are not willing to give their emails. However, if you are using push notifications services like Subscribers Push Notifications and PushEngage, make sure your users see a prompt after a while.
An ideal time frame is 30 seconds. As soon as the visitor lands on your page, he/she may first want to take a look at your content and analyze if the content suits their taste or not.  There's no way to show them the notification bar as ion as they arrive on your site
Pop-ups, Interstitial, And Flash Ads
Avoid showing flash and interstitial overlay ads at all costs. They both are highly annoying and have been proven to give the highest number of bounces. There's no need to display flash ads even if they pay sky-high. User experience is the priority.
Pop-ups as long as well structured, personalized, and triggered to show at an effective point are good for lead generation. But make sure once the visit closes the popup, it never shows again, at least for a week.
Conclusion
Overall, the bounce rate reduction process isn't a hard job and I try to simplify the process as much as possible for you. This is one of those things which takes time before showing you any effective results. After applying all or some of these strategies, you would have to wait at least a week before any judgment.
I hope this guide has helped you. I also know that there are many other ways you can reduce bounce rates effectively, and if you happen you know any other interesting ways and strategies, do share with us in the comments section below.
Share this post on your favorite social media sites and let me know how my article helped you achieve success in reducing your website bounce rate by leaving a comment below.