How To Get Schema Star Ratings On Google In WordPress
Have you seen a star rating on Google and Bing, which immediately drives your attention?
Just like this one:-
Well, you can get it for your blog too. There are a few easy steps, and of course, we will do this with the help of a WordPress plugin.
In this post, I will help you to make your website schema ready so that you can get the structured data Mark-up in your posts.
Q. Why you need to do this?
With schema rich snippets, your posts appear more catchy and out of the crowd. Thus helps in increasing click-through rates on google.
This is also beneficial for the reader, who gets a detailed overview of what lies ahead in a post. This will help him make a better decision.
Also, note that currently adding schema Mark-up will not affect your rankings. It is not an SEO favorable factor so far.
However, this will surely increase the CTR, which will positively affect your rankings.
That being said, let's get you started.
Step 1
Download Any Of The Two Plugins
1. Schema Pro
Go to your WordPress dashboard and download the All In One Schema.org Rich Snippets plugin.
This plugin is one of the most popular plugins for adding rich snippets to your articles. This has a free as well as a pro version called Schema Pro. Schema Pro is so far the most beginner-friendly and features rich schema plugin.
This plugin comes with 10 different types of formats for you to choose from. Based on these formats, a mere beginner can also add rich snippets with ease.
[ Discover All In One Schema.org ]
2.WP Review Pro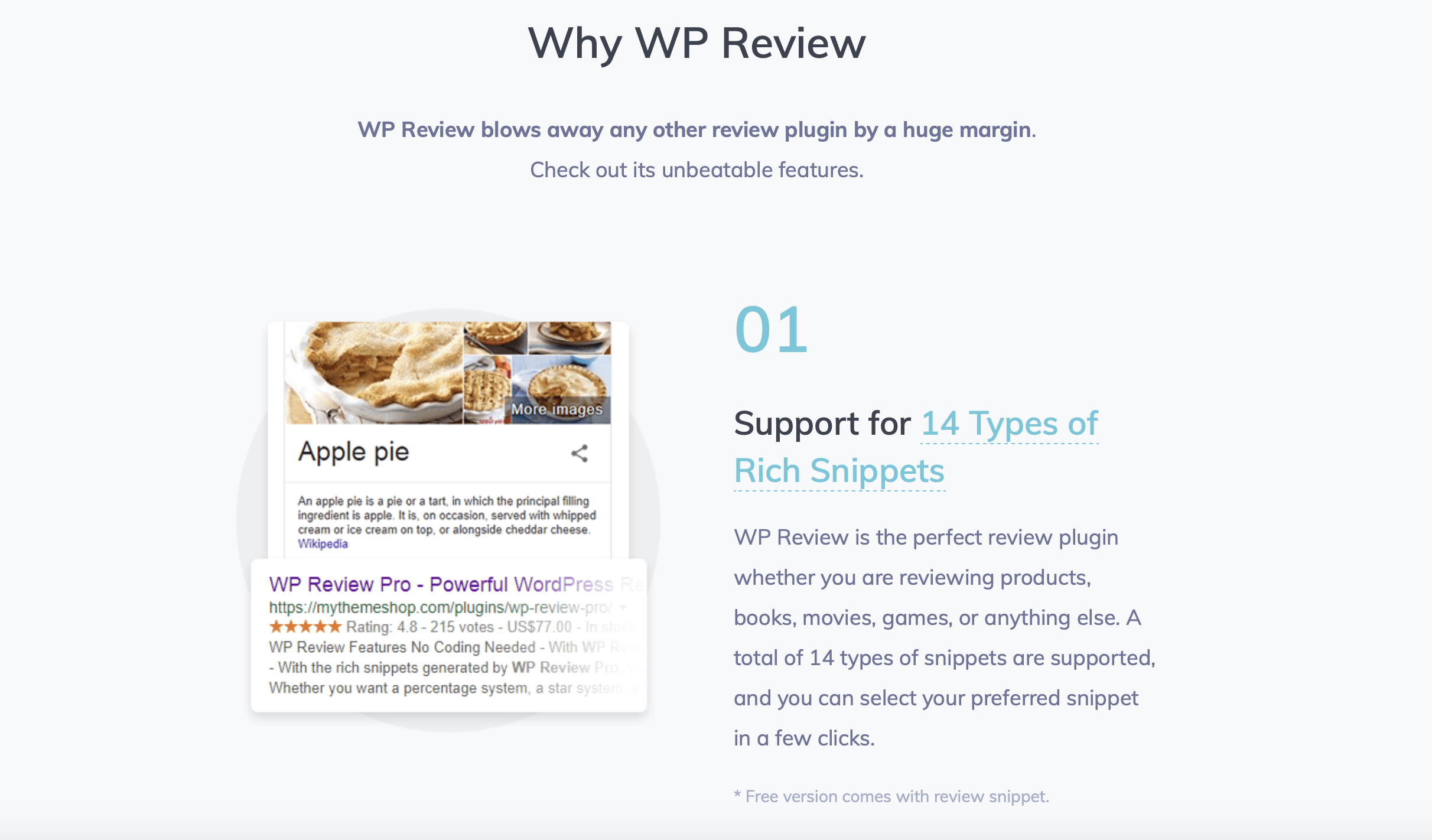 Alternatively, you can also download a more advanced plugin which performs faster and comes with some unique and helpful Add-ons loaded, i.e., WP Review Pro.
This plugin for users who want more control over their rich snippets output. You get a beautiful responsive review summary layout to showcase and increase your conversion rate.
Step 2
Enter The Details And Test The Mark-up
That's all. You have successfully enabled the schema helper for your WordPress blog. Now every time before you publish a new post, scroll down in your editor and look for this review option:-
Enter the details precisely here. Everything should be correct and relevant.
After you have done everything as I said correctly, your search results will soon show a star rating with detailed information, just like I showed you a post of BforBloggers in SERPs above.
Note:- Use the schema mark-up when needed. Don't add stars and ratings unnecessarily. The best practice is to use it in reviews, recipes, etc. only.
You may see many plugins out there, but I have mentioned only two of them. These two plugins are the ones I have used, and I am currently using WP Review by Themeisle.
Once done,  you can check if your schema mark-up is correct or not.  Use this official structured data testing tool from Google to validate your given data.  Simply enter the URL that you have added an increase in, and this tool will show you a preview as well as errors (if found any).
Also, note that Schema Pro is a premium plugin. It is the same plugin that we call All in one schema.org but comes with more powerful add-ons. The parent company behind this plugin is brainstorm media.
You would also like to read about the latest FAQ schema and why Google isn't showing structured data for your posts.
Add schema does not guarantee they'll appear in Google search for your site. However, it inevitably increases the chances that it will. Read this for more info on why sometimes your pages might not show schema snippets.
I hope this guide has helped you. Do remember to leave a comment and share this post on Twitter and Facebook.