For content creators, a podcast is a fantastic method of connecting to an audience.
Instead of blog posts, a blogger can now use his voice to speak to his listeners, making a more profound connection as a result.
There are many perks of having a podcast in addition to a blog or YouTube channel. It opens you up to a broader audience. In the US, 61% of the population are avid podcast listeners.
What's even more interesting is that podcast listeners turn out to be more engaged and more likely to become fans. The latest podcast research reveals that 45% of podcast listeners earn up to $250,000 annual income.
This alone makes podcasting an excellent platform for selling products and services to people who are most likely to make a purchase.
Podcasts are also popular with people who want to consume content while doing something else — while riding a bus, working out, standing in line, etc.
Certain people prefer to listen rather than read, and they are most likely to do so regularly if they find the content interesting and relevant to them.
Do you need to start a podcast?
Just because everybody's doing it, doesn't mean you have to. Starting a podcast is not as easy as you might expect. Just like any content-making process, it requires resources, equipment, and hard work.
To be successful at podcasting, you need to make sure that you are in it for the long term and you're not just jumping on the bandwagon.
Here are a few good reasons:
You are a good speaker, and you love to talk – Podcasting is not for the meek. You need to be confident and full of personality to deliver an engaging show. However, if you are an introvert, you shouldn't be scared or shy about anything. You'll gain confidence as you progress.
You want to bring other experts to your show – Most podcasts are interviews of people who are experts in their field. Having an established guest on your podcast episode is a great way to build a brand that your listeners can trust.
Your target audience prefers to listen – As mentioned earlier, podcast listeners are multitaskers. If you want to reach out to this group of people, a podcast is the best way to do it.
You want a deeper, more personal connection with your audience – Sometimes, a story is best delivered in spoken words rather than a written piece. If you're going to tell compelling stories, then a podcast is a more effective platform to use.
Once you understand why you are starting a podcast, then you're ready for the next step. In this tutorial, you'll learn how to start a podcast from scratch, without breaking the bank.
Choosing a Show Topic
Before you look at the technical requirements of producing a podcast, the first step is to decide on your podcast's theme also known as topic or niche. What will you be talking about?
There are podcasts on almost every topic under the sun, so there's no right or wrong answer here.
Just be informed that choosing one topic over another can have its consequences — both pros and cons.
Going for a popular topic like entrepreneurship or making money online can be a challenge when it comes to finding an audience since there's tons of competition.
On the other hand, choosing a lesser-known topic like woodworking might get you small but quality traffic.
No matter what topic you go with, be sure it's something that you can talk about for a long time. Plan 6-10 episodes ahead to make sure you don't run out of things to talk about.
Podcast Setup
To launch a podcast, you only need a few things:
A laptop or PC
A microphone
Software for recording and editing audio
A website
These are the most basic but essential things you need. There are other elements such as apps and plugins for publishing podcasts in your site, and some creative elements to add to your podcasts like a name, artwork like a logo, thumbnail cover, intro, and outro.
All of which can be found easily on Fiverr, at a very affordable price.
How to Choose the Best Mic To Record Your Episodes
Before you choose a microphone for podcasting, it's essential to understand the basics of audio recording. Once you familiarize yourself with a few concepts, then you'll understand the product description of microphones when it's time to shop.
To start with, microphones have pickup patterns. This simply means the direction in which the microphone picks up sound.
Omnidirectional mics pick up sounds from a wide, circular pattern. It's suitable for recording a group of people or a vast venue where there is more than one sound source. If you plan to record with a group of people in a sound-proof room, then an omnidirectional mic is the best microphone type to use.
Cardioid mics have a narrower and heart-shaped pickup pattern. It's great if you're recording on your own and you don't have a sound-proof environment.
Next, microphones can come with different types of connections:
USB – Most microphones for podcasting have USB connectors. These mics are plugged into a USB port to work.
XLR – Microphones can also have an XLR connector that hooks up to a hub that is then connected to a computer using USB.
Which one should you get? If you're just starting out, we recommend choosing a USB mic because it's more comfortable and more convenient for new podcasters. If you decide you want a better, professional sound, then you can always upgrade to XLR with an audio interface.
Best Microphones To Get Started
Here are some of the best mics that experts recommend for podcasting:
Audio Technica ATR 2100 USB
Price: $79
This microphone happens to be recommended by top podcasters as a great mic for beginners. The Audio Technica ATR 2100 looks like a very basic microphone, but it does the job. It also comes with a stand and the standard USB cable to connect to a computer.
Rode Procaster
Price: $219.65
The Rode Procaster is made to capture professional-sounding vocals, so it's great for podcasting. It's a cardioid mic with an XLR connection, which means you need a mixer or a digital recorder to make it work.
Despite its demands, this mic is capable of delivering studio-quality recordings worthy of a solid podcast. It comes with a built-in pop filter (a device for blocking out popping sounds produced by enunciating words that have "t," "p," and "d").
Blue Yeti
Price: $127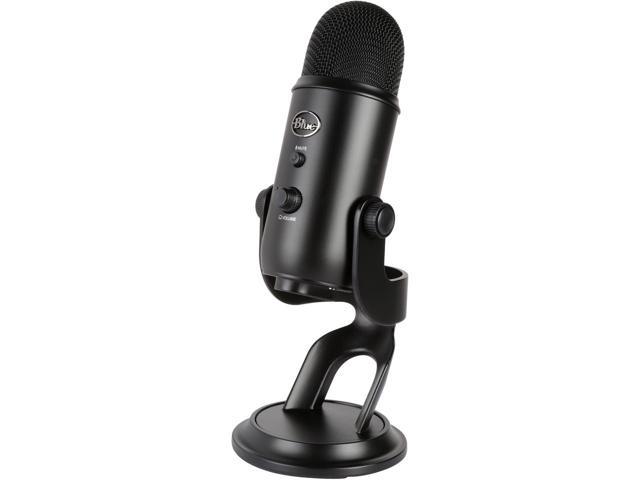 Blue Yeti is a favorite among podcasters and YouTube vloggers. This microphone can change its pickup patterns (omnidirectional, cardioid, stereo, and bi-directional). It's a bit big and bulky compared to other receivers, but it records superb vocals.
The Blue Yeti also has a convenient mute button on the microphone so you can quickly "hide" unnecessary noise.
Samson Q2U
Price: $59.99
If you want a microphone that won't break the bank, then go with Samson Q2U. This dynamic microphone is excellent for podcasting when you're just starting out. It works in any type of environment as long as you speak clearly to the mic. Samson Q2U has both USB and XLR connections.
Working with Audio Software
Recording your podcast with a great microphone is just one piece of the puzzle. The next part is to edit what you recorded so it can be uploaded to your website for your audience to listen to.
You can use audio editing software to polish your podcast recordings.
There's Audacity for Windows and GarageBand for Mac. These tools are straightforward to use. The goal is to delete or minimize any ambient noise from the recording, as well as any mistakes you've made along the way.
If you want a much simpler tool to edit and produce your podcast episode, Alitu might be a good fit for you. Alitu is an online podcast editing software that I found while researching for this post. It is not a free tool but it is a boon for beginner podcasters.
Media Host for Your Podcasts
Next, you would need to have a host for your podcast. Yes, you can upload your audio files directly to your website, but this might cause bandwidth and latency issues with your site.
A better option is to host your audio files on a separate server. It will make your audio files load and stream faster, with better quality.
For hosting your audio files, I recommend going with Blubrry.
Blubrry is a podcast hosting site with over 35 data centers worldwide. Their media hosting service is the top choice of most podcasters.
Blubrry also created PowerPress, which is an audio player that can be embedded in WordPress sites.
You get:
Audio player: customizable, Blubrry brand free, share and subscribe options included. Video player capability.
Your own podcast web pages on blubrry.com/your-podcast
Audio, audiobook, video, ePub, and PDF supported
Your syndication (podcast RSS feed) resides on your own website
Apple compliant podcast (RSS) feed for syndication
Schedule posting support
Optimized for iTunes
And on top of all that, you get free support over email, video, and phone. Blubrry also has MyCast, which is an Amazon Alexa skill that provides a voice interface on Amazon Echo devices and plays podcasts hosted by Blubrry.
Hosting audio files in Blubrry starts at $12/month, which includes 100MB storage per month, unlimited bandwidth, and free podcast statistics (not offered free by other media host.)
Blubrry Podcast Statistics shows you:
The distribution between mobile apps, web browsers, TV devices
Daily email reports
Trending files data
In-depth traffic sources
Exportable PDF files
Country demographics (U.S., Canada, etc.)
Download totals
Data from multiple platforms and operating system (Windows, Mac, Linux, etc.)
And more
⚠️Warning
You should never upload your podcast files on a free podcast hosting like Anchor.fm. Free podcast hosting providers have no sustainability and may not allow you to move your podcast audio files to other hosts. Sometimes they may also put ads on your podcast and may not allow you to own your podcast feed.
Once your audio files are uploaded to a media host, you need to embed the data in your website or blog. To do this, you need to install a media player plugin like PowerPress or Smart Podcast Player.
Both of these players can be installed as a WordPress plugin.
PowerPress is free, but the Smart Podcast Player will cost you around $9/month. The Smart Podcast Player is the only player that lets your audience subscribe to your email list via a signup option on the podcast player itself.
Hosting Your Show Episodes With Blubrry
To upload and manage your audio files in Blubrry, you would need to sign up for an account.
Click here to go to Blubrry podcast hosting. Click on the order now and choose a plan. The best hosting plan, to begin with, would be a 250 MB/month plan. In this plan, you'll be able to publish up to 1 hour of a podcast episode every week.
Enter your name, email address, and payment details. They accept credit cards and PayPal.
Note: Blubrry is offering BforBloggers readers the first month free, so you won't be paying anything upfront.
After you submit your information, you should get a confirmation and instruction to check your email. You should get an email with your log in details. Using this information, you can now go back to Blubrry and log in.
Click on Podcaster Dashboard.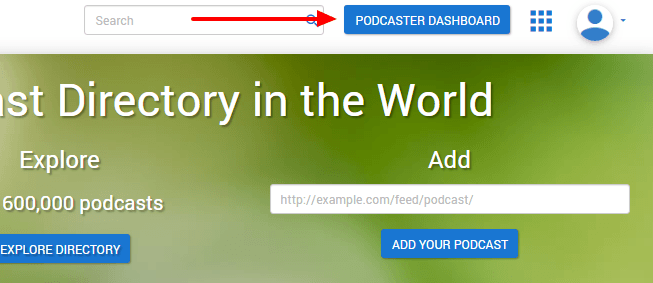 Go to Hosting Settings.
If you already have a WordPress blog and want to use the PowerPress plugin, then check the first option. If you do not wish to use the plugin, then move on to the second option.
Next, log in to your WordPress site. Go to Plugins>Add new.
On the search bar, type in PowerPress or download it from here. Install and activate the plugin.
Once PowerPress is installed, you can create a new post in WordPress. On the Post Editor screen, scroll down to the Blubrry section. You can see a small folder icon — click on it.
On the popup window, click on the link to connect your Blubrry account.
Enter your Blubrry log in details and hit Save.
Now you can go ahead and upload the audio file for your podcast.
On the same Blubrry section click on the blue button that says "Link to Media hosted on Blubrry.com."
On the next window, click Upload Media File. Select the audio file for your podcast.
The file should upload and bring you back to the Post Editor window.
Click on Verify URL.
When you're done writing the blog post along with the podcast, click on Publish.
Your blog post should now show the audio player with the audio file that you uploaded. Play the audio to make sure it's working and that it's the correct file.
That's all there is to it! Quite a few steps, but nothing too hard.
If you want a podcast player that looks prettier and has more features, then check out Smart Podcast Player. The player can show several episodes from a playlist and can capture emails to add to your email list.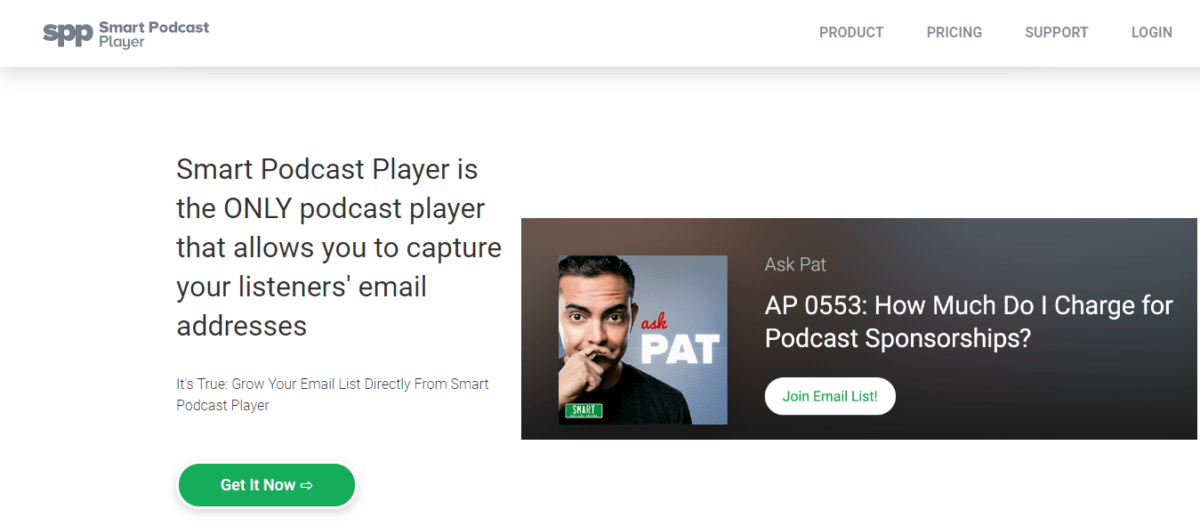 Smart Podcast Player costs $12/month paid monthly, and $8.09/month paid annually.
For all podcast artwork such as your podcast cover image, you can use Fiverr to hire freelancers starting from $5.
You should submit your podcast to iTunes for more reach. Simply go to iTunes and click on the plus icon to enter your podcast feed and click submit.
You should also submit your podcast to platforms like Spotify and Stitcher.
Congratulations – You have successfully launched your own podcast.
Podcasting is a great adventure to dive into if you love creating content for your audience. It's not easy — in fact, it's a lot of work. Most bloggers don't even plan on starting a podcast because it takes time.
However, if you do decide to start one, then there's nothing that should stop you. As a digital marketer, a podcast is just another method to build an audience and eventually turn them into customers.
Don't let the technical aspects of podcasting stop you from actually starting. If you don't have a budget, then start with what you have. The important thing is that you start.
Start connecting with people and everything else should follow.
Here's a helpful guide for you to make money from your podcast. You should also read about Practical ways to get more podcast subscribers & Smart ways to increase your podcast episode downloads.
Share this tutorial and let us know your podcast's name in the comments.