14 Smart & Useful Tools to Grow Your YouTube Channel
YouTube is the second-largest search engine in the world. And the world likes to consume video content.
So if you're not on YouTube yet… what are you waiting for?
Here are the most relevant resources that will help you master YouTube completely.
Today in this article, you will learn about 14 excellent tools to help you turn your Youtube channel into a growing business.
#1- TubeBuddy
I know Aayush has a full-blown TubeBuddy review you need to get your hands on, but here's a quick and dirty breakdown of this awesome tool.
First, it's not a tool per se, but a free Chrome extension you can integrate with your YouTube channel.
Second, TubeBuddy is an all in one package when it comes to growing your YT channel.
With it you can :
Schedule videos to be published at specific dates or to be added or removed from certain playlists.
Bulk edit your video's descriptions. This is especially useful if you have a master video you want to promote across all your other videos.
Track rankings for your videos and those of your close competitors
Also, with TubeBuddy, you can run SEO tests that will improve the long term performance of your videos.
Youtube SEO factors that have a big impact yet are easy to test are like:
Descriptions
Titles
Thumbnails
Tags
TubeBuddy aids you to figure out which ones work the best for the increased exposure and growth of your channel.
#2- YouTube Studio
Youtube Studio is the official app for YouTube creators.
Having a popular YouTube channel is a lot of fun but also a lot of responsibility and a tonne of work
And if you want to grow it further, you need to be actively involved in day-to-day operations, and this means having access to it wherever you are and even if their's no computer for you to use.
That is why this app is a lifesaver as you can effectively run your YouTube channel from your mobile.
YouTube Studio lets you:
Receive push notifications and alerts for important and scheduled events
Respond to and delete comments.
Schedule videos
change thumbnails
Track how your channel is doing in YouTube analytics and in real-time.
Basically, just like your phone is your computer for when you're on the go, so is this app your YouTube access when you don't have proper access to your home base.
#3- YouTube Creator Academy
This is not a tool or an app or yet another software to download and burden your computer with. Creator Academy is an education center created for content creators like you. In other words: if you want to succeed with YouTube, you better enroll in this free "academy."
Because there you can learn:
Creator Academy has tutorials on pretty much everything YouTube, and if you could only choose one tool to propel your channel to the top, it'd be this free resource.
#4- Bitly
Bitly is a free link shortener service. You can use it to shorten YouTube links.
Why do I need to shorten my links? And what does that mean exactly?
Here, this is what a YouTube video's raw link looks like:
The link looks really ugly and to be shared successfully on social media, it needs to be beautified.
So go to Bitly and sign up.
Once you do, simply click the orange button and create your first link.
And here's what it looks like:
#5- Pixlr

Pixlr is a simple but powerful tool is great for creating attractive thumbnails to add to your YouTube videos.
However, the real power of Pixlr is not that you can create and add thumbnails, several similar tools and services help you do that. No, it's key strength lies in its capabilities to enhance any image with special effects, effectively turning a dull, one-dimensional YouTube thumbnail into a rock star.
Do I really need to go to such great lengths? And why?
Because of your competition.
As your competition grows in number, you have to build in quality to compete.
Visit Pixlr now and see what this tool can do for your YouTube channel.
#6- Canva

Canva is the perfect tool for newbies with no skill to create attractive YouTube banners. You get hundreds of templates to choose from, and you can change those templates to give them the feel of your YouTube channel.
And it's effortless too.
I remember the time when I was thinking about seriously dabbling into YouTube a bit more, and just for fun, I created my first thumbnail with Canva.
It took me 5m, and I'm like the opposite of Leonardo Davinchi in my drawing ability.
Check out the Canva Youtube resource here.
#7- Tubular Insights

Tubular Insight is a tool that lets you easily keep up with the latest tips, trends, and analysis for your YouTube marketing strategy.
TI tracks all video content from all platforms, devices, and from across the globe. Then it compiles that data into easy-to-understand charts and graphs.
The value to you as a video marketer is that you can see which videos are hot right now and respond with quick, timely, and relevant content.
Using Tubular Insight for YouTube is similar to using Google trends for blogs, except that blogs take their sweet time to rank while videos can explode in an instant.
Note: I won't get into it here, but YouTube measures the hotness of the topic, and if your video is about that topic, they will promote it heavily to see how people react. If they like it you can get massive, MASSIVE traffic. almost instantly
#8- Keyword Tool


Keyword Tool.io is a freemium keyword research tool that mines long-tail keywords people use when searching on YouTube. The data it gives is priceless to you because when your YT channel lacks authority, the only way to rank fast is to chase long-tail keywords, accumulate some positive UX signals and then target more competitive queries.
Note: channel authority is different from site authority. YouTube doesn't rank channels based on their Page Rank.
Instead, authority comes from your channel having amassed:
a tonne of watch time,
plentiful of likes share and comments
and a tonne of subscribers.
Here's how to use Keyword Too to your advantage.
Let's say your target keyword is "turmeric." Go and search that term in Keyword Tool
Since this is a freemium tool, it won't give you all the info you need. But no matter, you will be able to create an infant keyword strategy from that. And then just start pumping out videos.
Note: Aayush has a guide on YouTube keyword research. You need to read it to pick up the little hacks I didn't have room to include here.
#9- Headline Analyzer
Once you have a keyword, then what? You hop on a camera and record, right?
Right!
I bet you expected me to say NO.
So make your video about whatever your topic is,  but before you upload it, and definitely before you publish it, give it a great headline.  The one that is both SEO rich and appealing to the human eye.
To that end, I present to you CoSchedule's free headline analyzer tool.
It will analyze your proposed headline and tell you both the weak and strong points, and where to improve and adjust. Personally, I don't use it as I've been in the game for quite some time now, and I know how to write catchy headlines, but if you're a beginner, then make this tool a staple in your YouTube marketing strategy.
I promise you will see positive results if you do.
#10- Trint

Trint is a little tool for adding professional transcripts to your YouTube videos. Trint uses AI-powered technology to provide an accurate description which you can further edit within their native editor.
Why Do I need to transcribe my videos? Who reads transcriptions anyway?
Google does!
You can get ranked for a tonne of additional queries just by adding transcriptions under your videos. Google indexes it all, and video transcripts provide additional SEO value to your videos. Plus, it's all automated and you have no excuse not to do it.
And before you say it- I'm lazy is a lazy excuse.
I don't buy it.
Note: Trint is not just for the English market.
It's also compatible with language models for:
German
French
Russian
Polish
Dutch
Danish
Swedish
Portuguese
European Spanish
#11- Camtasia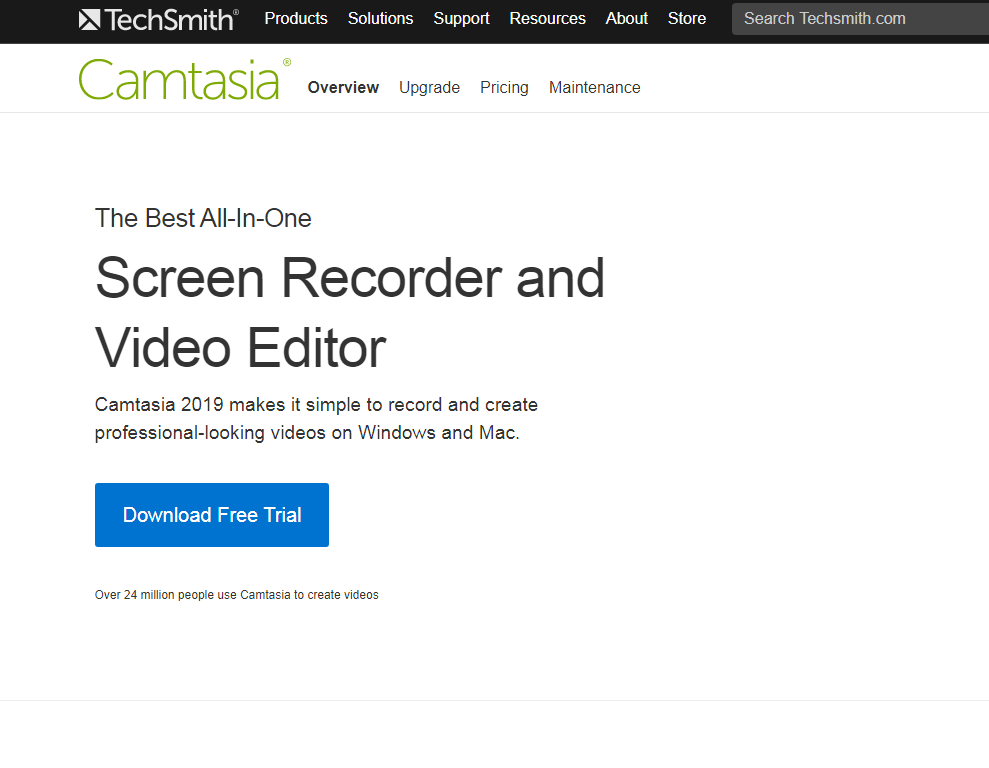 When recording a WordPress tutorial for example, you can record audio and tell your audience what to do. Very unhelpful.
Another option is, you can record your desktop with some free/cheap software that will produce a video that leaves much to be desired for.
Like this one:
Yes, I'm using my video from 4 years as a bad (horrendous) example.
Note: now I see how bad it is. I recorded it with some free desktop recorder, and I didn't have a proper mic. All in all- an awful production and very cringe-worthy.
But also a learning experience, so I'm fine with it.
Or you can use premium software such as Camtasia and get the job done as a pro you are or wish to become.
Camtasia is the tool. The one pros use to record their videos.
With it, you can:
record your screen (obviously)
edit your videos
mark up your videos
add special effect
Add captions for people watching without sound
add music
etc
This is truly a must-have tool if you're serious about video production.
#12- Premium Beat
Premium Beat is a branch of Shutterstock, a company that sells stock images.
Except they do not sell stock images, but high-quality sound effects and tracks you can use to enhance your videos.
So when you need to"compose" a score for your video- go to Premium Beat.
It's easy to buy too. You can either use their credit system or pay through Pay Pal. And there won't be any copyright issues because the license are honored across the world and are forever valid.
#13- WooBox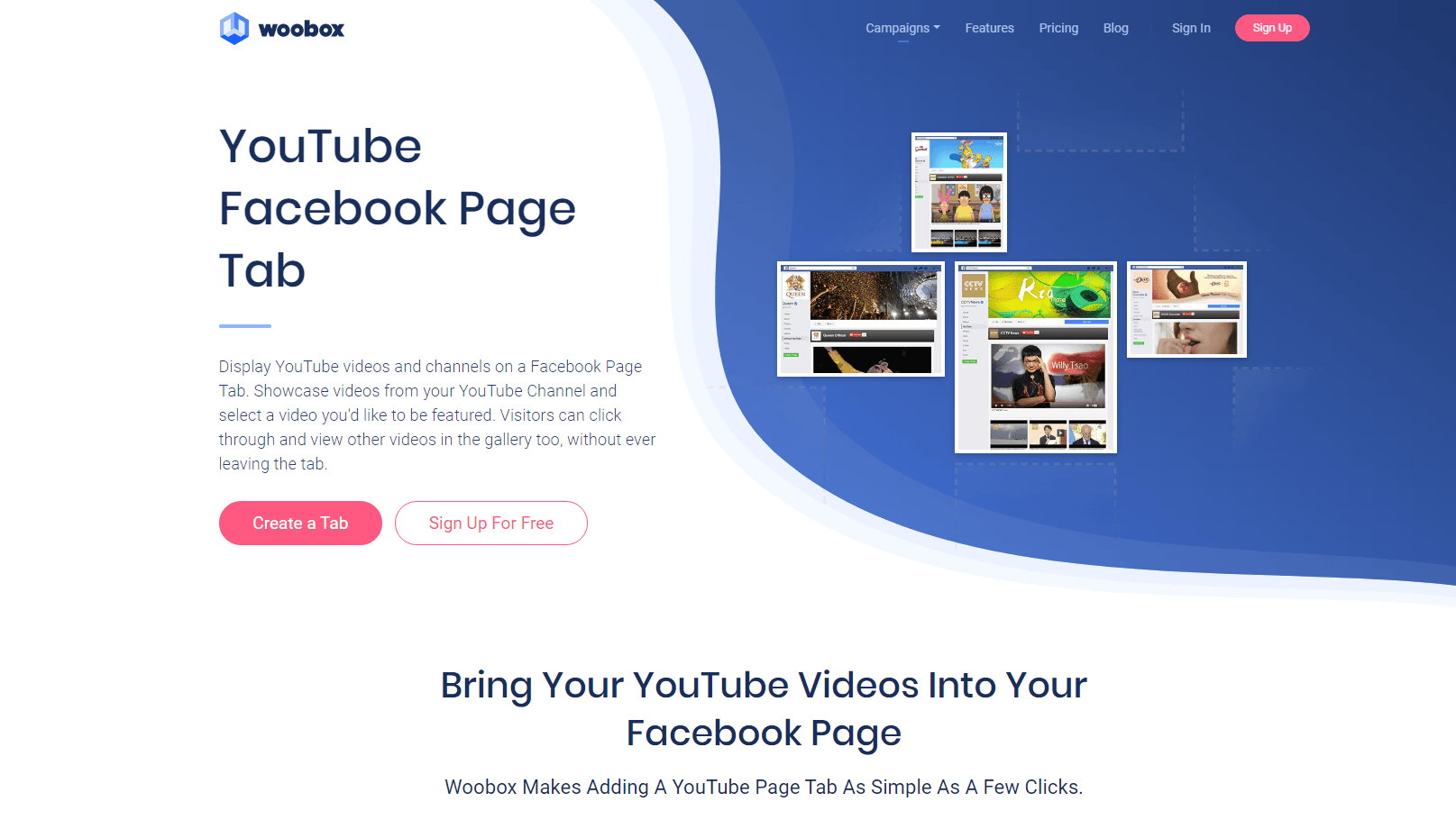 Not all your friends are on YouTube. Some are strictly on Facebook. Not all of them are on Facebook. Some are strictly on YouTube.
To achieve maximum impact with your videos, you want to get them in front of both groups, but how?
Well the folks that like YouTube can find you there, and there's nothing you need to do about it; but for those that are always hanging on Facebook, install Woobox.
Woobox is a tool that lets you create a Facebook tab for all your YouTube videos. And when you do your friends will be able to access all your videos directly from Facebook. You can even set up a featured video to greet them when they click on this tab.

Cameleon Live is a tool that lets you stream your videos live and simultaneously to Facebook and YouTube. And if you're an Apple user, you're in luck. Cameleon Live is free for all Apple devices, but for Windows junkies, it costs a measly $10.
Can you afford that much to grow your YouTube channel?
Bottom line
Similar to Woobox, the tool we mentioned earlier, this is a chance for you to connect with all parts of your fragmented audience.
#14- Patreon
Patreon is a crowd-sourcing membership platform struggling (YouTube) artists use to grow their YouTube channels.
How?
Well, to do well on YouTube you need a tonne of videos.
Let me rephrase that: to do well on YouTube you need a tonne of high-quality videos.
There a huge difference there and that difference is usually money.
It's simple really- when you have more dough to invest, your videos will be of much higher quality and thus more impactful for your business.
Also, more money= more total videos produced; and a higher quantity of quality content usually translates to :
More views, comments, shares, and likes
More subscribers;
More money
So you need both quantity and quality to succeed and Patreon just might be the "tool" to help you get there.
For example:
Here's Anne Reburn, a talented singer who uses Patron to her full advantage:
As you can see in the image above she uses the money from Patreon to pay her bills and expenses of living in mega-expensive Los Angels; all the while using her YouTube earnings and money from her "real" part-time job to further her career.
This hard work is paying off for Anne, and the future is bright for her.
But for you, if you're not using Patreon and you produce quality content (no matter the niche) and you need the money- start using Patreon.
You have nothing to lose and nothing to be ashamed of.
Conclusion
If you want to be a pro-YouTuber, then you need to use tools. There's just no way around it.
But there is a difference between using some tool and using THE tool that can get you the results you seek.
Here are more Youtube guides to help you:
But not before leaving me a comment below with your favorite tool for Youtube.