Viglink has been recently re-branded to Sovrn //Commerce. It's still the same tool so the review and other info here remain the same. The dashboard and overall UX have been updated and I've updated the images accordingly.
Viglink is one of the best ways to monetize your Outbound Links with Ease. In Case You don't know About Viglink, Let me Introduce You To One of the Most Easiest ways to Start Affiliate Marketing, Well, technically Without any effort!!
VigLink
Viglink is a Link Monetization tool that Helps You Earn Money With Every Outbound Link On Your Site Or Blog. When Elaborated, Viglink Converts Your Mentioned Merchants Into Revenue Generating Hyperlinks whose Destinations are predefined with Automated Bids So You Get The Highest Price Available.
To understand The Concept Of Why you will be paid, You Need to know about Affiliate Marketing. Viglink Also Works on Affiliate Marketing Scheme. It's like being a friend who knows his stuff and recommends the best.
Let's Make it easier, Consider Case 1 – You Wrote an Article On An D-SLR Camera "Merchant" And You Aren't interested In Placing Links Manually in Your Article because it's Time Consuming and You aren't so good at these. In this case, your Article gets completely Un-Monetized and Your Review Didn't generate any Revenue.
Case 2 –
When You have Installed Viglink or you use it, There Is No Need To Manually Link Your Mentioned D-SLR Merchant as The Merchant Will be Automatically get Affiliated and linked. You will earn Revenue with every purchase made through These links.
Case Two Shows That there is Initially ZERO Effort to earn Money With  Viglink. You don't have To focus more on monetization Than, Well In most cases, Your content. But There is Always The Pros and The Cons, you can Expect Perfection everywhere. So Below are My Top Tips To Make your Earnings  Easier, Help You Focus on Quality, and make everything Perfect.
• Pros
1.  Almost Zero Efforts Needed.
2. 30k Merchants Worldwide.
3. Instant Approval.
4. Pay via PayPal.
5. Only the highest paying merchants Assigned (ensures high revenue)
6. Even the mentioned products are also converted into their respective merchant's Link.
7. Covers Almost Every Niche with a huge variety of merchants.
• Cons
1. Creates Almost Every Mentioned Product into links when not optimized correctly ( I will explain how to later)
2. Sometimes Redirects To broken links. (I face Failed redirections to CJ when I tried The Anywhere Link router.)
Update:- Doesn't work on browsers that don't support javascript. Viglink works on javascript and that's why it will not work if javascript is unable or unsupported.
Tips For Keeping Things well while Using VigLink
Building Your Article Structure is Very Important while using VigLink. Although it is an easy to use Tool, You have To be Precise while Settings Things Up. Follow The instructions below. I have also Prepared the screenshots which will help you. I Need you to Do Exactly As Mentioned. Just check  The Boxes As You See in The pictures.
Go to settings:-
Click On Advanced and Select your preferred choice of Where the link will be opened, New Tab Or The same. I prefer to leave it to New Window.
Follow up and imitate:-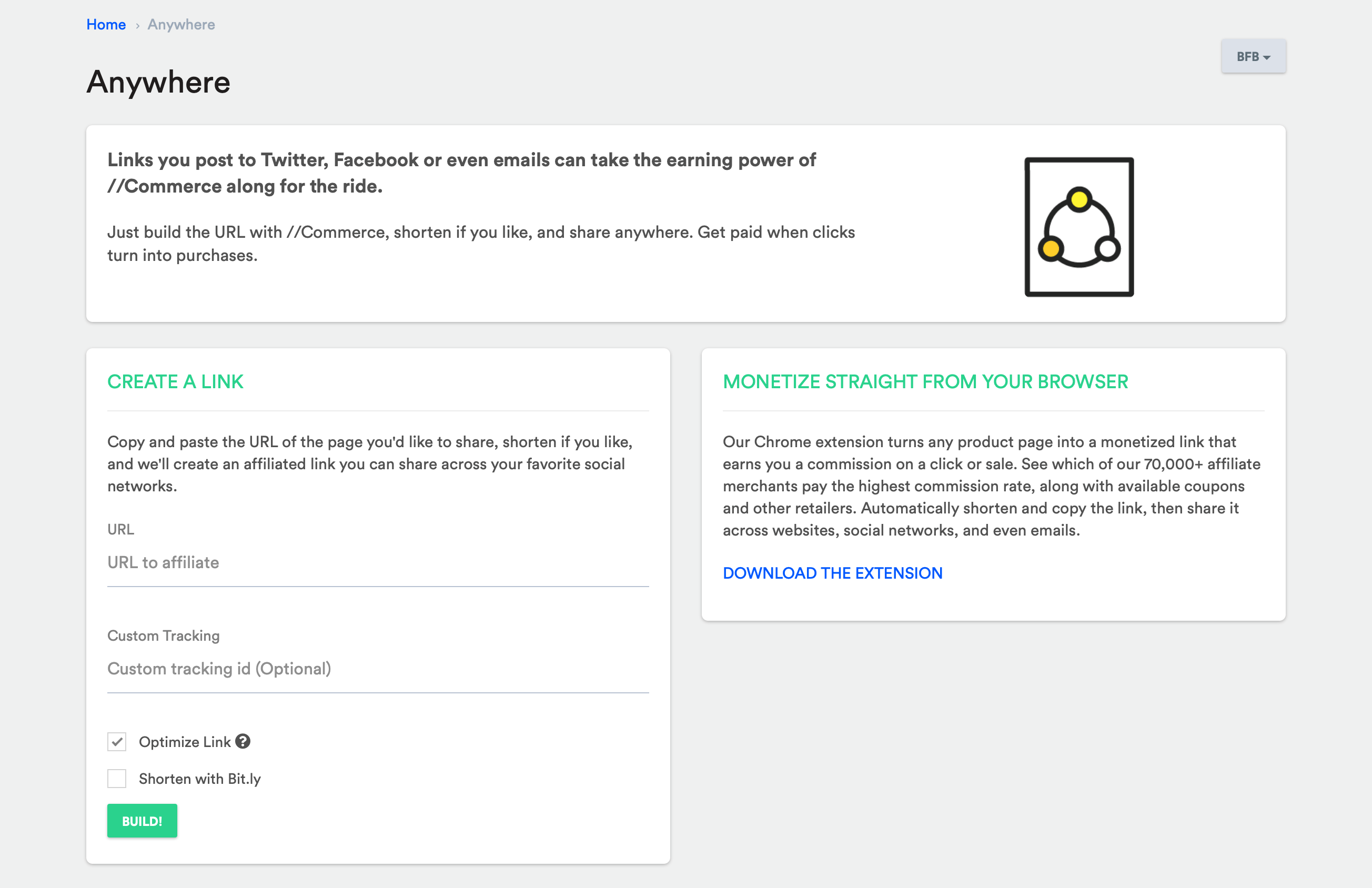 Just Make sure you check the boxes and meters as mentioned in the pictures.
Now you have Successfully Configured The Required Settings. These settings will help you make a more User-friendly and Less Linked Articles ensuring A smoother experience and make it look like you have A Professional Aesthetic Sense.
If you're getting the error: "no instance of the viglink code was found on your page." Then try clearing the cache and place the code above the rest of the code header.
You can choose to receive your payment by check, wire, PayPal, or direct deposit. To select the payment method, head over to your Viglink account and click on Payment settings. Then select the payment method of your choice.
FINAL TIPS
While Writing Articles, try Not to Mention The Products Or Merchants More than Three Times.
The more you will mention the more Links will be made. This has a bad impression on the reader. I personally Don't like linking Each Time I mention a merchant. The best way is To lesser the Name and Use pronouns Such as It, This, They etc. To indirectly refer to the Sponsor.
If you don't want to Use the Automated Linking feature, you can Also Use the Viglink "Anywhere" Facility. For this, you Only Need to Choose the preferred Merchant in Anywhere Section. Note – If you face any issues In "Viglink Anywhere" Function, Don't Hesitate, Ask Me. You can Use this Feature to Affiliate the links you share on Social Media.
Although Viglink's technology Is Appreciably Good, It's Not Something Unique.
We have seen This Technology In previous Platforms like Skimlinks and also in WordPress plugins. If you are one of those person who Can't handle Too many affiliate programs at a time, This is For you. If you face any issues while using Viglink, You may Ask me in the Comments section below or through the Contact Page.
P.S. Try it, I am Sure you'll Love It
Don't Forget To Share And Subscribe!